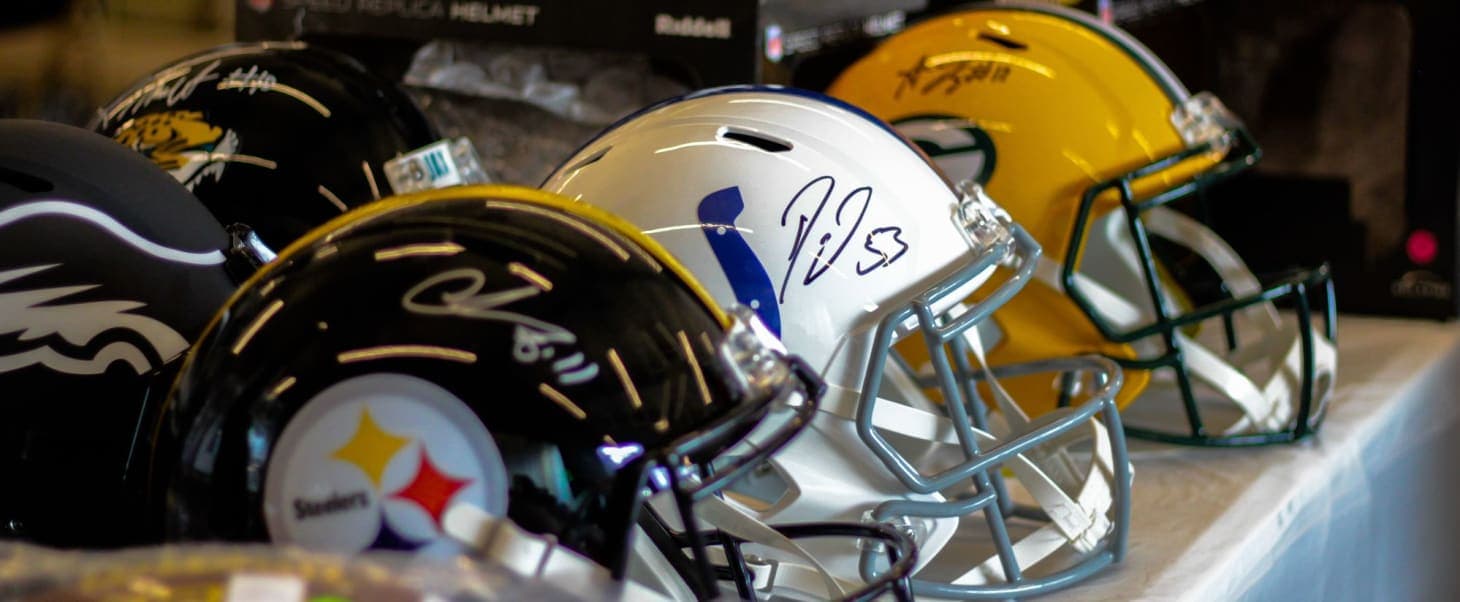 This Weekend's Big Match-Ups (Jan 20-23)
This weekend is set to be a huge one in the world of sport, with plenty of thrilling matches in store across the globe. All of the top sports are in full swing, and this weekend sees many of the great teams come up against each other in the fight to come out on top. This weekend's matches could prove to be decisive in deciding championship battles, as teams battle it out for silverware. All eyes will be on the weekend's results, so make sure to keep your eyes peeled for the outcome of these epic clashes.
WELCOME OFFER AT BETMGM!
Start the weekend in the best possible way by signing up at BetMGM and lay your hands on an exclusive new customer offer worth up $1000 in risk-free bets.
EPL: Liverpool vs. Chelsea (January 21st)
The match between Liverpool and Chelsea in the Premier League is sure to be an fiery one. Both teams are desperate for a win, with Liverpool in 9th place and Chelsea in 10th under their new boss Graham Potter.
Liverpool have been struggling recently, with a string of poor results this season putting them in a precarious position. They will be looking to get back on track and prove that they are still one of the top clubs in England. With players like Mohamed Salah, Luis Díaz, and Trent Alexander-Arnold, they will be eager to show they can still compete with the best.
Chelsea, meanwhile, have had a rocky start under their new boss. They have failed to put together a consistent run of results, and they will be desperate to prove their worth this weekend. Players like Raheem Sterling, N'Golo Kante and Thiago Silva will be looking to put in a strong performance and get the team back on track.
It promises to be an exciting match with both teams eager to prove themselves. Liverpool will be looking to take advantage of their home crowd and get the win, while Chelsea will be hoping to eke out a rare away win. Whoever comes out on top will be looking to get their mojo back and prove they can compete with the top teams in the Premier League.
PREMIER LEAGUE SCHEDULE ON TV AND STREAM
NFL: Jacksonville Jaguars vs. Kansas City Chiefs (January 21st)
This weekend's AFC Divisional Round matchup between the fourth-seeded Jacksonville Jaguars and the top-seeded Kansas City Chiefs promises to be an intense, thrilling game. Both teams are on a hot streak with Kansas City getting a bye in the Wild Card Round and Jacksonville completing a historic 31-30 comeback victory over the Los Angeles Chargers in the Wild Card Round last week.
The Chiefs have had an impressive season and are led by the dynamic quarterback Patrick Mahomes. Mahomes has had an incredible season, leading the Chiefs to the second-best record in the NFL, just behind the Philadelphia Eagles. They will be tough to stop in this matchup.
The Jaguars have been led by their defense, which has been one of the best in the league. The Jaguars have a formidable front seven, led by defensive tackle Corey Peters and linebacker Travon Walker. They have been able to generate consistent pressure on opposing quarterbacks and have forced plenty of turnovers this season.
It's shaping up to be a classic matchup between a powerful offense and a stingy defense. Who will come out on top? We'll have to wait and see. But one thing is for sure, it's going to be a game that you won't want to miss.
Tennis: Australian Open (January 16th-29th)
Some of the top players in the world are still in the Australian Open after the first round, and this weekend there should be some bumper matches to enjoy. Novak Djokovic, Daniil Medvedev, and Stefanos Tsitsipas are likely the favorites, after all three made it through the first round unscathed.
Novak Djokovic is looking to recapture his past form, and is always a threat to win any tournament he enters, especially the Australian Open where he has won nine of his Grand Slam titles. Daniil Medvedev has been in great form recently, and will certainly be a contender to take the title. Stefanos Tsitsipas is also a formidable opponent, and is looking to be in top form.
The weekend will also be bittersweet for former champion Rafael Nadal but exciting for fellow former champion Andy Murray, after Nadal was knocked out in the second round by Mackenzie McDonald and Murray scraped past Matteo Berrettini in the first round. Nadal was hampered by injury problems, while Murray put in a heroic effort to keep his dream alive in a five-set thriller.
The matches this weekend should be a great display of top level tennis, with some of the best players in the world still in competition.
TENNIS SCHEDULE ON TV AND STREAM
NBA: Brooklyn Nets vs. Golden State Warriors (January 22nd)
The Brooklyn Nets and the Golden State Warriors meet this weekend in a clash that promises to be thrilling. The Nets, who have had a huge upturn in form after a difficult start to the season, are led by Kevin Durant and Kyrie Irving, who are both playing some of the best basketball of their careers. The Nets have lost their last three games, however, and currently sit in the fourth seed in the Eastern Conference with a record of 27-16.
Golden State, meanwhile, have had a more inconsistent season, but have Steph Curry back from injury and currently sit sixth in the Western Conference with a record of 22-22. The Warriors have had a tough time on the road, however, going just 5-17 away from home this season.
The Nets will be hoping to get back to winning ways on Sunday as they look to keep their grip on fourth place in the Eastern Conference. Meanwhile, the Warriors will be looking to move up the standings in the West with a big win. With so much on the line and two of the best players in the NBA on the floor, this promises to be an exciting game to watch.
Author: Dan Anderson