How to stream sports in the US - Best Tips
Streaming live sports in the US can be a real pickle. With loads of streaming services, each of them working on different platforms, and weekly blackouts causing frustration by fans missing out on their team's next game, the US streaming market can feel like an unsolvable puzzle.
However, we will try our best to assist you and with this article we hope to provide you with some guidance on how to stream various sporting events and leagues in the US as well as which setup is recommended if you want to see as much live sports as possible.
Step 1: Which leagues do you want to stream?
Number one step in this guide is to decide what leagues you're interested in. There are five major sports leagues in the US which probably don't need any further presentation. However, whether you for example prefer the NFL over the MLB will be key when you later decide on which streaming service you should use. Start thinking about what type of sports you're following on a regular basis and then move on to step 2.
Step 2: Out-of-market services or live TV streaming services
Next, it's time to focus on what kind of streaming service you need in order to watch the live coverage of your favorite sports. Basically, there are two different types of live streaming services for you to choose from, out-of-market services and live TV streaming services.
Out-of-market Services
These kinds of streaming services allow you to watch games of teams that are out of your market. Let's say that you're supporting the Yankees but live in another area than New York, then an out-of-market streaming service is a great option which gives you access to all of the Yankees games played outside the New York area. The same goes for the NBA and the NHL which makes the out-of-market services the perfect option if you're either living in another area than where your favorite team is or if you just want to follow the rest of the team's games live.
When it comes to the NFL it is somewhat more complicated and not as straightforward as with the NHL, NBA and MLB. While the streaming options have been increasing recently with Disney, Amazon Prime Video, Peacock etc. entering the NFL productions, there's still a long way to go until the NFL can offer something similar to what for example the MLB can offer with its MLB Network. For now, NFL fans will have to patiently wait for a more compatible streaming service which allows them to watch out-of-market games without local blackouts.
If you're a big fan of the MLS, the best choice is to subscribe to ESPN+. With ESPN+ you will get access to the majority of the games from the MLS as only a few will still be subject for local blackouts. The MLS will however, enter a new deal with Apple TV+, beginning in 2023, which will change the way of watching the MLS drastically. With the new deal in place, subscribers to Apple TV+ will be able to watch every single game from the MLS, no blackouts. This is a huge step for soccer and the MLS in the US and could potentially work as an eyeopener for the rest of leagues as we take another step towards full live streaming coverage and less national TV productions.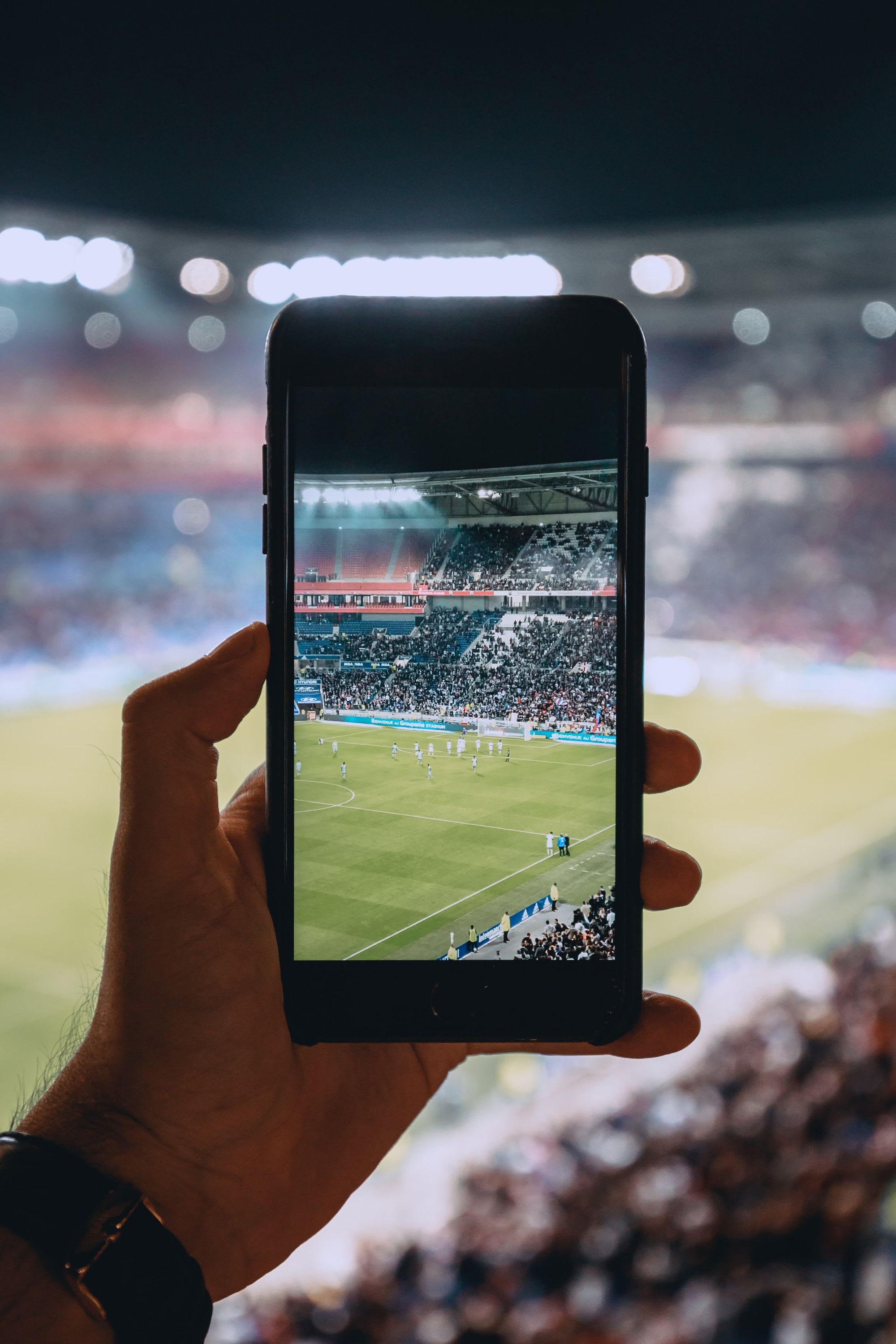 Live TV streaming services
If you can't get enough of sports and you're closely following the action from several of the major leagues, then a live TV streaming provider is probably the way to go. With a solid TV streaming provider you will be able to watch most TV channels live and follow most of the sports leagues week in and week out. Picking the right provider can however be tricky enough and with a number of options, all with its own selection of TV channels, it's important to figure out what leagues you're first and foremost interested in. Below we are listing some of the most used live TV streaming providers as well as a preview of their TV channel selection.

Hulu Live - $69.99 / month: NFL Network (+ NFL Redzone), ESPN, Fox Sports, CBS Sports Network, NBC Sports Network
YouTube TV - $64.99 / month: NFL Network (+ NFL Redzone), MLB Network, NBA TV, ESPN, Fox Sports, CBS Sports Network, NBC Sports Network
Fubo TV Ultimate - $99.99 / month: NFL Network (+ NFL Redzone), MLB Network, NBA TV, NHL Network, ESPN, Fox Sports, CBS Sports Network, NBC Sports Network. Fubo TV offers different plans: Pro, Elite & Unlimited
Sling TV - $50.00 + Add-ons / month: NFL Network (+ NFL Redzone), MLB Network, NBA TV, NHL Network, ESPN, Fox Sports, NBC Sports Network (Selected Markets). Sling TV offers different plans and add-ons
DirecTV Stream Premier Package - $149.99 / month: MLB Network, NBA TV, NHL Network, ESPN, Fox Sports, CBS Sports Network, NBC Sports Network. DirecTV Stream offers different plans and add-ons
Vidgo Premium Package - $79.95 / month: NFL Network (+ NFL Redzone), MLB Network, ESPN, Fox SportsVidgo offers different plans: English Premium, English Plus

Clearly, depending on which live TV streaming provider you choose to go with, the prices vary substantially. While Hulu Live costs only $69.99, there are those providers that charge $100+ per month for less content. It's well worth the time to look up the different options and see which provider that suits your needs.
Another important note is to always check how the different providers work in your region. In some cases, parts of their channel selection might not be available in your region and therefore not worth your money.
Step 3 Live TV streaming service
Subscribe to a live TV streaming service and find upcoming games here. Once you have decided which TV streaming provider to go with, you're ready to buckle up for loads of live sports via your streaming device. Watch tons of live sports wherever you are and enjoy some of the best sporting moments. Stay up to date with the latest news on how to watch the games live with Livesportsontv.com. We provide you with a complete covering programming schedule with information from all airing sports channels in the US.

Author: Dan Anderson