All about LiveSportsOnTV.com
What is LiveSportsOnTV?
Live Sports On TV is the TV and streaming schedule service for all passionate sports fans that follows a team or a league.
Why use LiveSportsOnTV?
With more games than you can count being shown on TV and streaming every week we decided to solve a daily question that many sports fans have. "What games are on TV today?" or "Where can I watch my team play?".
We deliver the most up to date, comprehensive and accurate TV guide for Live Sports on TV in the US. The entire guide for sports on TV and streaming can be found here.
Whether you are a passionate Major League Baseball fan, an NFL fan or if you love soccer, LiveSportsOnTV will always be your best friend with a complete list of games and TV channels..
We love simple and clean design and our goal is for the service to be quick and easy to use. Do you have suggestions on improvements? Feel free to drop us an email on: contact(a)livesportsontv.com or contact us on social media:
-Live Sports on TV on Facebook
-Live Sports on TV on Twitter
LiveSportsOnTV.com is owned by a private company Ronin Sport. The company was founded in 2019 and more information can be found on the company's website. We encourage feedback and are happy to answer all questions that you might have.

Do you have any feedback or enquiries?
Feel free to drop us an email with feedback, feature requests or a general enquiry at:
Chief content writer Dan Anderson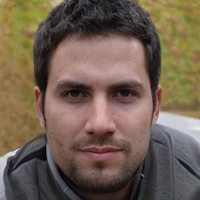 Dan Anderson is a passionate sports writer who has been covering a variety of sports for over 10 years. He began his career writing for local newspapers and quickly gained a reputation for his in-depth analysis and unique perspectives on the games he covered.
In 2015, Dan joined the team at Livesportsontv.com, a popular online destination for sports fans. Since then, he has become a regular contributor, publishing articles on everything from the latest news in the world of sports to detailed analysis of individual games and players.

Dan is known for his ability to break down complex strategies and tactics in a way that is accessible and engaging for readers. He also has a talent for identifying the key moments and storylines in a game and bringing them to life through his writing.
In addition to his work at Livesportsontv.com, Dan has also contributed to several other sports publications and websites. He has a Bachelor's degree in journalism and a Master's in sports management, and he is a member of the Professional Sports Writers Association.

When he's not writing, Dan can be found cheering on his favorite teams and athletes from the stands or at home. He is an avid fan of soccer, basketball, and football, and he never misses an opportunity to share his thoughts and predictions with his readers.
You can always contact Dan on Twitter.
Joel Fredmark
A driven and responsible sports fanatic with responsibilities being backend quality assurance and content writing in both English and Swedish.
In the content department, I am continuously searching for new topics and relevant information which will bring in new users as well as keeping our current ones up to date.
Contact: Joel.fredmark@gmail.com
Phone: +46 722 65 33 00