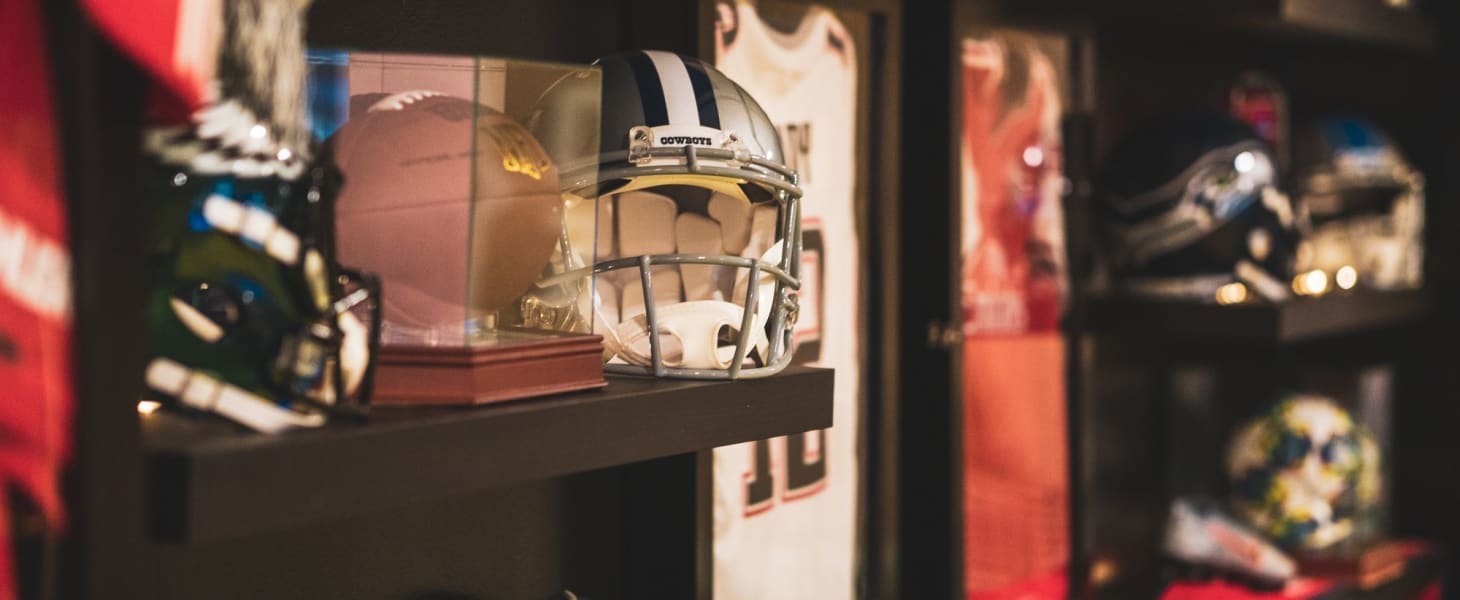 Watch CBS Sports on Paramount Plus - Plans start on $4.99
Paramount Plus, the flagship of CBS Network and a go-to streaming service for everyone who loves sports. With Paramount Plus you will have access to all of CBS Network's live sport coverage and exclusively streamed games from some of the best leagues. Enjoy some of the greatest moments from the NFL, UEFA Champions League and the PGA Tour, all integrated in one live streaming platform.
PARAMOUNT PLUS ESSENTIAL - ONLY $4.99!
Come closer to biggest sporting events with Paramount Plus. The home of sports where you can watch some of the best tournaments live. Get live coverage from the NFL, UEFA Champions League and the PGA Tour.
Who said that a good streaming service has to cost a fortune? With Paramount Plus you only pay $4.99 per month and get access to tons of exclusive content plus world class sports. Sign up today, try it for free and cancel at anytime if you're not happy with the service.
If you look to further extend your access to live sports, your Paramount Plus account can be upgraded to a Premium Plan. With the Premium Plan you will be able to stream your local CBS Station and more than 30 000 exclusive episodes of series from multiple networks. The Premium Plan also includes ALL live sports, like:
NFL
UEFA Champions League
PGA Tour
The Masters
NCAA Division I Men's Basketball
SEC on CBS
The PGA Championship
Combate Global MMA
Serie A
Sign up for Paramount Plus Premium - $9.99 per month (or $99.99 per year)
NFL on CBS and Paramount Plus
CBS is a longtime servant of the NFL and has been covering the league live since 1956. The coming season will be no different as you will be able to watch weekly games on CBS Sports Network and Paramount Plus streaming service. The NFL is streaming on both the essential and the premium plan, which means you will only have to pay $4.99 per month in order to follow the 2023 NFL season.
UEFA Champions League
Among the major sports rights owned by CBS Sports Network, we also find the UEFA Champions League. The world's best and most watched club soccer tournament which is held every year, running from September to May. Watch the best players fight for the most prestigious club championship as Europe's biggest soccer clubs compete in this top tier international tournament. Paramount Plus is the streaming platform for all of you who don't want to miss out on any game this year. Subscribe and watch every single game from the group stage and onwards.
How can I watch Paramount Plus?
In order to start watching Paramount Plus you need to sign up and create an account. Then, choose your plan and subscribe to the one that suits you best. Once subscribed, you're ready  to go and enjoy all that Paramount Plus has to offer. Paramount Plus is available on a number of platforms, like:
Android TV
Computer, iPhone & Android
Fire TV
Portal TV
Roku
LG TV
Samsung TV
Vizio TV
Xbox
Playstation
For more information on how to connect Paramount Plus to your device, visit help.paramountplus.com