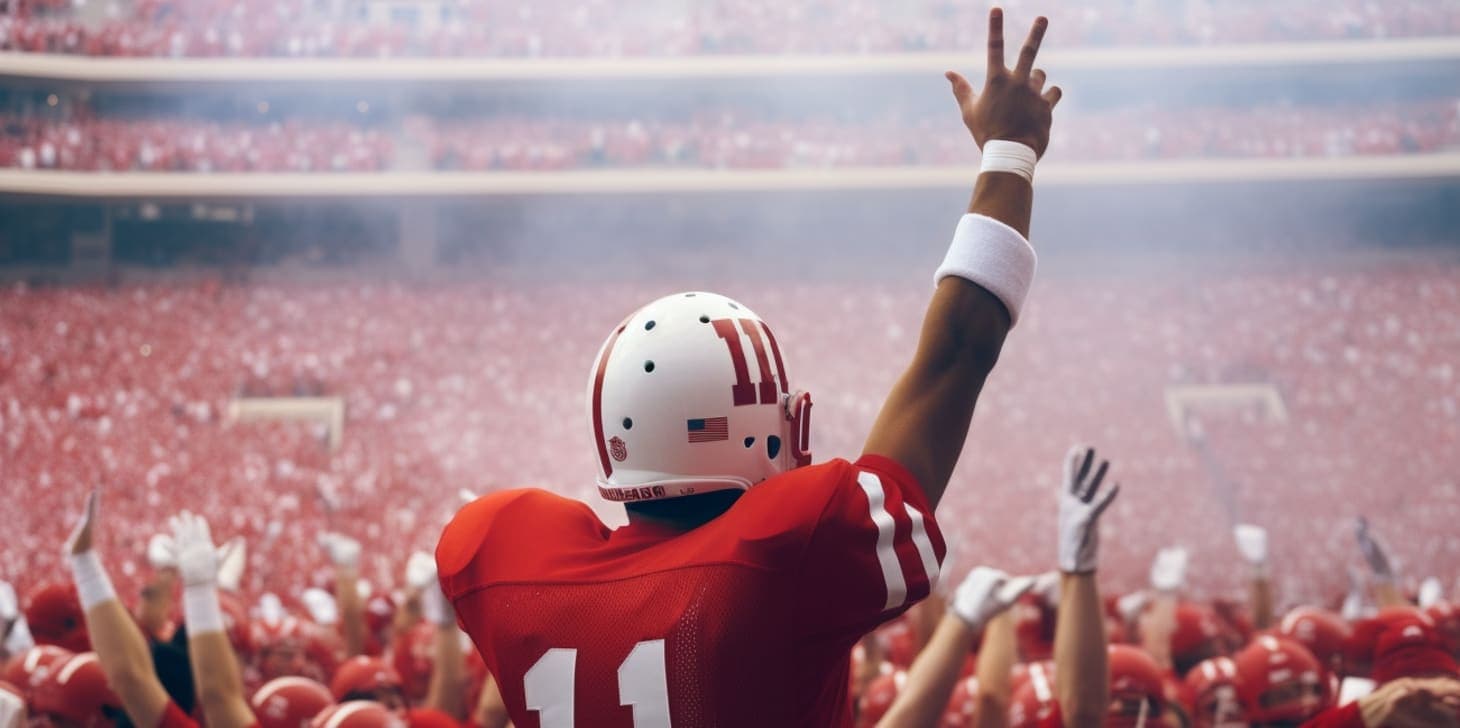 NFL Preseason Week 3 Preview: 28 Things to look out for
As the clock ticks down to the start of the regular season, the NFL preseason games are in full swing. With the third week marking the final tuning phase for many teams, it's time to take a detailed look at what we can expect from each squad. Before we dive into the analysis, it's worth noting that all games can be viewed through the channels and streams found on Livesportsontv.com. Now, let's break it down by each team.
---
|| NFL ON TV AND STREAM TODAY ||
---
Lions @ Panthers - Aug 25th, 08:00PM (ET)
Lions: Chase Cota's Fate
Wide receiver Chase Cota, despite an impressive performance in the preseason, still battles for a roster spot. With the Lions in need of a punt returner, Cota might find his ticket to the final 53-man squad.
Panthers: Offensive Line Concerns
While Bryce Young is set to play in the preseason finale, concerns about his protection persist. With the interior offensive line yet to gel, Young's safety remains a big question mark.
---
Patriots @ Titans - Aug 25th, 08:15PM (ET)
Patriots: Christian Gonzalez's Challenge
Cornerback Christian Gonzalez has proven himself to be a valuable asset during joint practices. His ability to take on formidable opponents like A.J. Brown and DeVonta Smith will be his biggest test yet.
Titans: Kicker Conundrum
After releasing Caleb Shudak and Trey Wolff, the Titans signed Michael Badgley as their new kicker. Bagley's performance this week will determine if he can secure the position permanently.
---
Chargers @ 49ers - Aug 25th, 10:00PM (ET)
Chargers: Elijah Dotson's Future
Elijah Dotson's future with the Chargers remains uncertain, despite his impressive touchdown runs in the first week of the preseason. His performance in the final game could be decisive.
49ers: Ronnie Bell's Drops
Ronnie Bell's preseason performance has been a mixed bag. His impressive yardage is marred by a few dropped catches. However, his prowess as a punt returner could seal his place in the 53-man roster.
---
Bills @ Bears - Aug 26th, 01:00PM (ET)
Bills: Offensive Tackle Woes
Offensive tackle remains a concern for the Bills, with Dion Dawkins coming off a subpar season and Spencer Brown struggling in pass protection. The Bills may need to look to the waiver wire for solutions.
Bears: Left Guard Gap
With Teven Jenkins out, the Bears are searching for a replacement at left guard. Whoever steps into this role will be under intense scrutiny in the final preseason game.
---
Cardinals @ Vikings - Aug 26th, 01:00PM (ET)
Cardinals: Quarterback Quandary
The Cardinals' starting quarterback for Week 1 remains undecided. The preseason finale will be the final showdown between Colt McCoy and Clayton Tune, with both hoping to ignite the offense.
Vikings: Run Defense Problem
The Vikings' run defense has been lackluster this preseason, allowing an average of 7.0 yards per carry. Improvements in this area are crucial going into the final game.
---
Browns @ Chiefs - Aug 26th, 01:00PM (ET)
Browns: Deshaun Watson's Debut
The Browns' first-team offense will be in full display this week, with Deshaun Watson making his preseason debut. The effectiveness of the passing game, protection for Watson, and the presence of Nick Chubb are all factors to watch this week.
Chiefs: Rashee Rice's Rise
Rashee Rice has made a strong impression on Patrick Mahomes, reminding the quarterback of Sammy Watkins. Rice's rise to the position of No. 1 wide receiver by the end of the season seems inevitable.
---
Seahawks @ Packers - Aug 26th, 01:00PM (ET)
Seahawks: Jake Bobo's Route Running
With Jaxon Smith-Njigba out for a few weeks, Jake Bobo has an opportunity to assert himself as the No. 3 wide receiver. His route running will be under the spotlight this weekend.
Packers: Safety Dilemma
The Packers are yet to decide on their starting safety. The final game of the preseason could determine who gets the nod - Jonathan Owens, Tarvarius Moore, Rudy Ford, or Anthony Johnson.
---
Jets @ Giants - Aug 26th, 06:00PM (ET)
Jets: Aaron Rodgers' Return
Aaron Rodgers will be making his Jets preseason debut this week, marking his first preseason game since 2018. His playing time and performance with the first-team offense will be closely watched.
Giants: Eric Gray's Returns
Rookie Eric Gray has shown promise as the primary returner. While his performance as a running back will be evaluated, his kick and punt returns could secure his position in the final roster.
---
Bengals @ Commanders - Aug 26th, 06:05PM (ET)
Bengals: Backup Quarterback Struggles
The Bengals' backup quarterbacks, Trevor Siemian and Jake Browning, have been less than impressive this preseason. Their performance in the final game could determine their future with the team.
Commanders: Emmanuel Forbes' Impact
Emmanuel Forbes is starting to carve out a role for himself on the Commanders' defense. His performance in the preseason finale could solidify his position as a starting cornerback in Week 1.
---
Ravens @ Buccaneers - Aug 26th, 07:00PM (ET)
Ravens: Rookies' Rise
With the Ravens' preseason win streak snapped, focus now shifts to rookies Zay Flowers and Keaton Mitchell. Both have shown promise and could secure spots on the final roster.
Buccaneers: Trey Palmer's Impact
Trey Palmer's impressive speed and receiving skills could provide the much-needed depth behind Mike Evans and Chris Godwin, especially with Russell Gage out.
---
Dolphins @ Jaguars - Aug 26th, 07:00PM (ET)
Dolphins: Backup Quarterback Battle
Skylar Thompson and Mike White are in a tight competition for the backup quarterback role. A strong performance from Thompson could secure him the QB2 position.
Jaguars: Tank Bigsby's Star Turn
Tank Bigsby has emerged as a star this preseason, showcasing his potential as a key player alongside Travis Etienne. His performance in the final game will be highly anticipated.
---
Raiders @ Cowboys - Aug 26th, 08:00PM (ET)
Raiders: Michael Mayer's Targets
Rookie Michael Mayer's debut saw him mostly used as a run blocker. However, as he gets acclimated to the speed of the NFL game, we could see him get more targets this week.
Cowboys: Kelvin Joseph's Battle
Kelvin Joseph is battling for a roster spot at cornerback. His performance in the final preseason game could determine his fate.
---
Rams @ Broncos - Aug 26th, 09:00PM (ET)
Rams: Ethan Evans' Punting Woes
Punter Ethan Evans has been inconsistent in his performance. Improving his hangtime could be crucial for the Rams' special teams unit.
Broncos: Passing Game Progress
Russell Wilson's performance in the passing game will be under scrutiny in the final preseason game. The Broncos will be looking for a marked improvement in timing and rhythm.
---
Texans @ Saints - Aug 27th, 08:00PM (ET)
Texans: '12 Personnel' Strategy
The Texans have been experimenting with a '12 personnel' strategy, featuring two tight ends in offensive sets. This could help quarterback C.J. Stroud get more comfortable in the offense.
Saints: Kendre Miller's Role
With Alvin Kamara suspended, rookie Kendre Miller is stepping up to fill the gap. His performance in the final game could determine his role in the team.
---
From rookies making their mark to veterans cementing their roles, the NFL preseason week 3 promises to be an exciting spectacle. Keep an eye on these players, and tune in to Livesportsontv.com to catch all the action.
---
Author: Dan Anderson