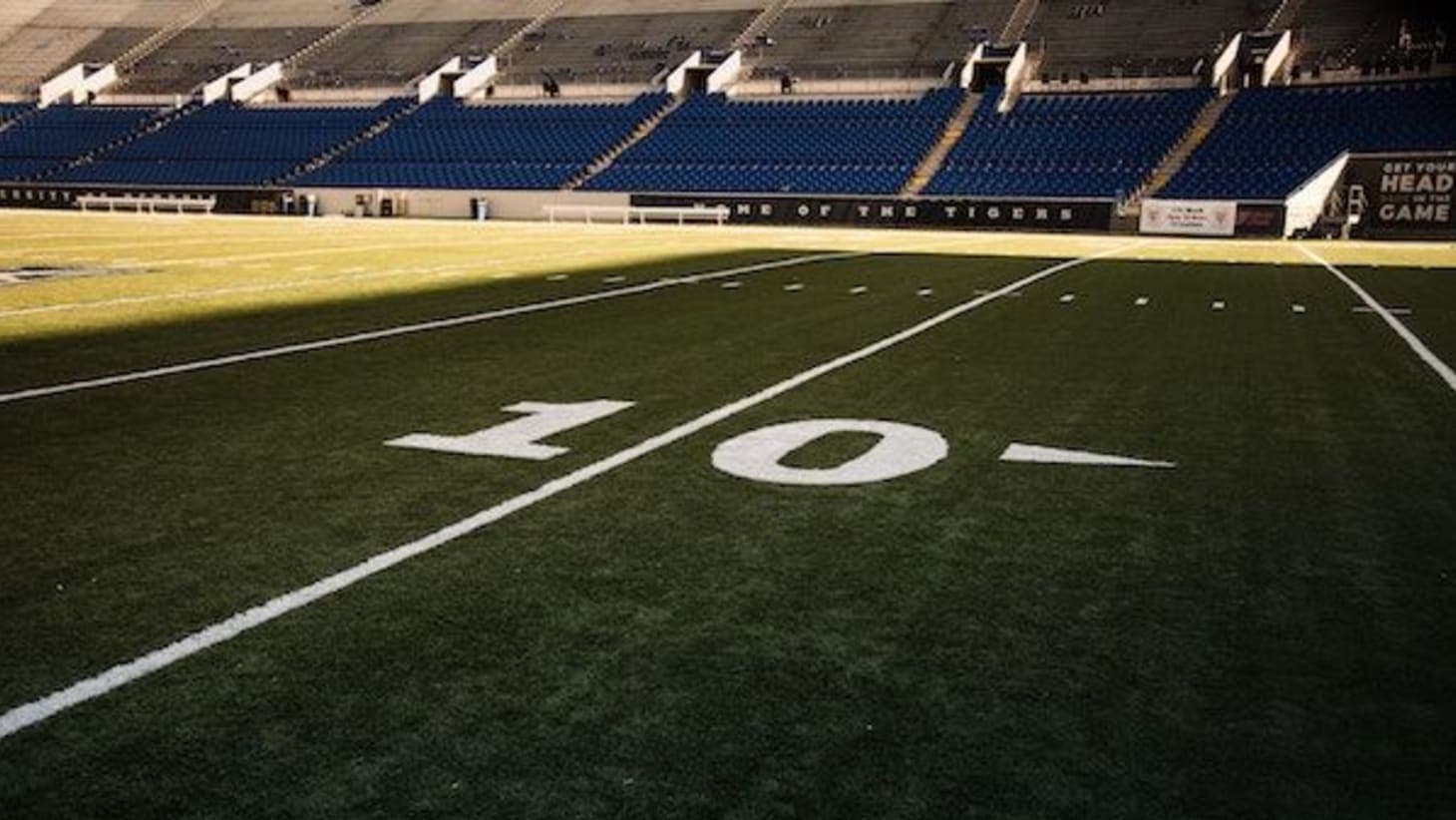 NFL Games This Week | Wild Card
The NFL regular season is finally at an end, and after a season full of twists, turns, and huge upsets, the playoffs are here. The Kansas City Chiefs and Philadelphia Eagles managed to snag the top seed in the AFC and NFC respectively, and from the 14 teams that are left, 12 of them will do battle this weekend in the Wild Card Round to see who will make it to the Divisional Round and get one step closer to that coveted Super Bowl title waiting at the end of it all.

So with that said, let's take a look at the matchups in this weekend's Wild Card games and see what we have in store for us.

NFC: San Francisco 49ers (2) vs. Seattle Seahawks (7) - January 14th, 4:30 pm ET

The round of games kicks off with the flying second seeded San Francisco 49ers taking on the seventh seeded Seattle Seahawks in a clash that seems like it's only going one way. The 49ers have won 10 straight, and rookie quarterback Brock Purdy has managed to prove any doubters wrong so far this season, going 5-0 as a starter. Their defense has carried them far and they will be looking to make a big statement in the playoffs.

The Seahawks stand in their way, though, and they have won their last two games to come into this game on a run of good form and positive momentum. Geno Smith has been a shining light for them this season, and although they lost both matches against the 49ers in the regular season, they will be quietly optimistic of a better result this time round. They will have to perform well to beat the odds though.
Odds: San Francisco 49ers -500 favorites
How to watch: FOX

AFC: Jacksonville Jaguars (4) vs. Los Angeles Chargers (5) - January 14th, 8:15 pm ET

The clash between the fourth seeded Jacksonville Jaguard and the fifth seeded Los Angeles Chargers promises to be a fiery one, especially considering the Chargers had a better regular season record than the Jaguars but still are seeded one below them. Los Angeles seem to be building momentum at just the right time, with their injury situation getting better and better as the weeks go on. Joey Bosa is back with a vengeance, and you should watch out for his defensive leadership and strength when the Jaguars go on the attack, as he has stifled many a quarterback over the years.

The Jaguars, on the other hand, have had a difficult season, and only made the playoffs because of their favorable schedule towards the end of the season and the relative weakness of the other teams around them. Quarterback Trevor Lawrence will be key if Jacksonville want to upset the odds and get a win over the Chargers, but their defense will have to also be on top form to stop the Chargers steamrolling them. They are more than capable of a top performance, but everything has to go right for them.

Odds: Los Angeles Chargers -125 favorites
AFC: Buffalo Bills (2) vs. Miami Dolphins (7) - January 15th, 1:00 pm ET

The rampant second seeded Buffalo Bills, led by their excellent quarterback Josh Allen, come up against a seventh seeded Miami Dolphins side that had aspirations of being much higher in the seedings earlier on in the season. The Dolphins were on a five game losing streak before winning their final game of the season, and injuries to quarterback Tua Tagovailoa and backup Teddy Bridgewater have left them struggling for any consistency or offensive chemistry when they needed it most.

Buffalo, on the other hand, have been flying for most of the season, and only the unbelievable form of Patrick Mahomes and his Kansas City Chiefs meant that the number one seed was just out of reach. Allen has excelled this season, but wide receiver Stefon Diggs has also been a huge part of their success, and will be hoping to play a starring role in this weekend's matchup against the Dolphins. The odds say Buffalo, but Tagovailoa potentially returning from injury could change things.

Odds: Buffalo Bills -556 favorites
NFC: Minnesota Vikings (3) vs. New York Giants (6) - January 15th, 4:30 pm ET

As the third seeded Minnesota Vikings rose this season, upsetting all the preseason odds and getting stronger and stronger as the weeks went by, the opposite can be said for the sixth seeded New York Giants, who have struggled in recent weeks after a strong start. To be fair to them, this season was supposed to be a rebuild, so the fact that they've made it to the sixth seed is commendable by itself. Now that they're here, though, the Giants have their sights set on grander goals, and quarterback Daniel Jones has played like an elite QB in patches this season, which should give them more than a fair shot against a dangerous Vikings team.

Minnesota have been otherworldly in clutch time this season, winning all 11 of their matches that were decided by a single score. Their defense has been rock solid late in games, and they have become used to turning up when times get toughest, definitely good preparation for the playoffs. They will be favorites against the Giants, but this should be a gritty, tense game to get through for both teams.

Odds: Minnesota Vikings -154 favorites
AFC: Cincinnati Bengals (3) vs. Baltimore Ravens (6) - January 15th, 8:15 pm ET

Last year's Super Bowl runners up the Cincinnati Bengals are in the third seed in the AFC this year, and their sixth seeded opponents, the Baltimore Ravens, are dangerous opposition for a side desperate to get back to the big time. Even with quarterback Lamar Jackson still out with an injury, Baltimore have shown extraordinary resilience to excel without their star, with linebacker Roquan Smith being crucial to their defense improving to no end in the back stretch of the regular season. Their offense is still not completely there, but with a defense as solid as Baltimore's, some offensive issues can be covered up.

Cincinnati are also playing extremely well, with QB Joe Burrow performing even better than his magical year last year, and they will be confident that they have enough attacking weapons to damage the mean Ravens defense. However, injuries to the offensive line has meant that Burrow has looked a little exposed at times, which will be Baltimore's best chance of success against a Bengals team that has looked elite otherwise.

Odds: Cincinnati Bengals -278 favorites
NFC: Tampa Bay Buccaneers (4) vs. Dallas Cowboys (5) January 16th, 8:15 pm ET

This year has certainly been a tumultuous one for legendary quarterback Tom Brady and his Tampa Bay Buccaneers. Injuries, personnel issues, stinging losses, and a general drop in performance from the last two seasons, left Tampa with a 8-9 record in the regular season, which was miraculously still enough to win the NFC South and grab that fourth seed in the NFC. The impressive Dallas Cowboys, led by their rising quarterback Dak Prescott, only managed to get the fifth seed despite their 12-5 record, but they will still feel confident of getting a result this weekend.

The last time these two teams met, Tampa destroyed the Cowboys 19-3 in Week 1, but a lot has changed since then, and the Cowboys's upturn in form and team chemistry has made them one of the favorites to reach the Super Bowl this year. They will have to play multiple road games if they want to get there, though, and any team with Tom Brady in the lineup cannot be counted out, especially in the playoffs. However, this may be the end of the line for this Tampa team in need of some refreshing.

Odds: Dallas Cowboys -154 favorites
How to watch: ESPN
Author: Alex Simeonidis