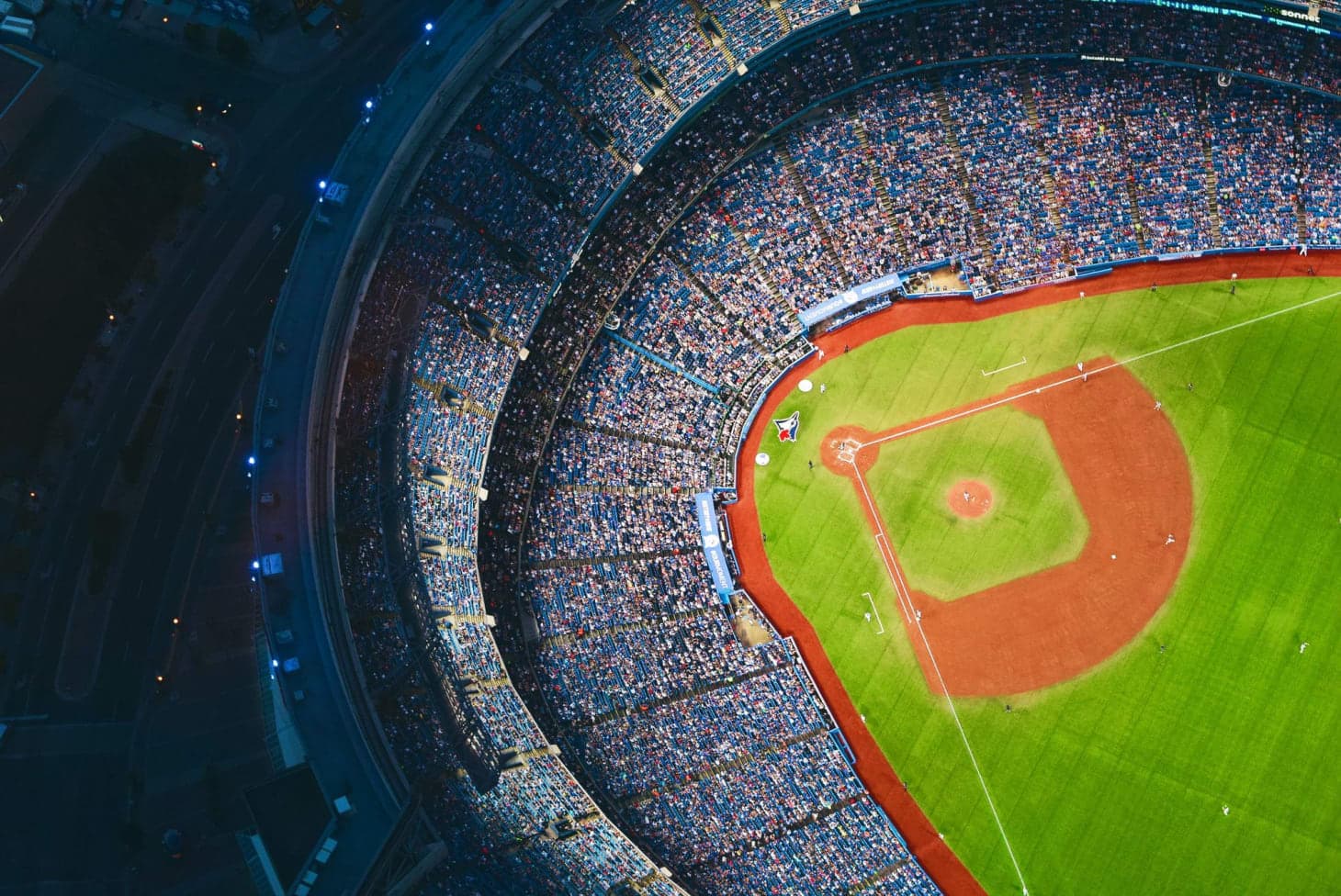 MLB World Series | Outright Winner Odds
The MLB season is underway which means there is a never-ending menu of games coming thick and fast all the way through late autumn. Follow the latest news around the MLB regular season here at Livesportsontv.com and find information on upcoming games and where to watch them live on TV and stream.
MLB TV- & LIVE STREAMING SCHEDULE
A couple weeks into the 2022 MLB season and there are already some early talking points to bring down. Let us take you through what we have noticed from the ongoing season so far, followed by some interesting value bets with odds from BetMGM.
The Braves looking to repeat last year's success
Atlanta Braves chocked everyone last year when they overcame injuries and odds to go all the way and win the 2021 MLB World Series. The Braves weren't anywhere close to being mentioned as a potential World Series champions when the 2021 season began but proved everyone wrong by putting up one of the most incredible performances we have seen.
This season however will be something else. The Braves will be the team to beat when asking any of the other teams in the league and despite a huge success last season, it felt more like a one-season-wonder. Having opened the 2022 season shaky, it is obvious to us that the Braves won't be one of the franchises fighting for the World Series this season.
For anyone fancy a bet against us and back the Braves to do the impossible and make it two World Series in a row, they can be backed at +1200.
The Blue Jays are for real this season
Toronto Blue Jays have started the season with a stretch of good results. They manage one of the strongest baseball lineups in the league and are among our favorites to win the World Series this season. Having added Matt Chapman to an already strong lineup was a wise move by the Blue Jays who we now believe have the most solid defense of all MLB franchises.
There's not much that proves us wrong in our strong believe for the Blue Jays this season and right now you can back them to go all the way and win the World Series at +700.
Toronto Blue Jays +700 @BetMGM
Tampa Bay Rays always in it to win it
If there is one team who cannot be excluded from the title winning discussions, it is the Tampa Bay Rays. It seems like they cannot fail to impress, whatever they do. The Rays are always up there fighting for the top spots in the table and more often than not they reach deep into the post season games.
We like what we have seen so far from the Tampa Bay Rays and with Corey Kluber and Shane McClanahan leading the lines they shouldn't fear anyone. Back the Rays to win the World Series and lift the trophy later in October at +2000.
More odds on MLB at BetMGM
Want more interesting odds on MLB? Check out BetMGM, one of the leading sports betting platforms in the US, where you will find an endless selection of markets and lines. Whether you are looking for probs bets, future bets or live betting you will find it at BetMGM.
Future bets, as who will win the World Series, is usually a good way for players to find improved value in their bets. Below we present you with some of the World Series winning odds and as you can see there are plenty of eye-catching opportunities for anyone who knows his or her baseball.
Dodgers +500
Blue Jays +700
Mets +800
Astros +1000
Yankees +1000
Braves +1200
White Sox +1200
Brewers +1400
Padres +1800
Giants +2000
Rays +2000
MORE OUTRIGHT WINNER ODDS HERE
New Customer Offer – Up to $1000 in free-bet
Joing BetMGM and using their sports betting-platform gives you a great opportunity to find the best odds on MLB and other major sports tournaments. Right now, all new players who signs up at BetMGM get an exclusive new customer offer worth up to $1000 in free-bets.
After signing up at BetMGM you will get a risk-free first bet so if your bet does lose you will get up to $1000 back in free-bets. Give yourself the perfect start on your time at BetMGM and make use of the new customer for any of this weekend's MLB odds.
Place your first bet on a game of your choice
If your bet does lose you will get a refund up to $1000 in free-bets
Author: Dan Anderson