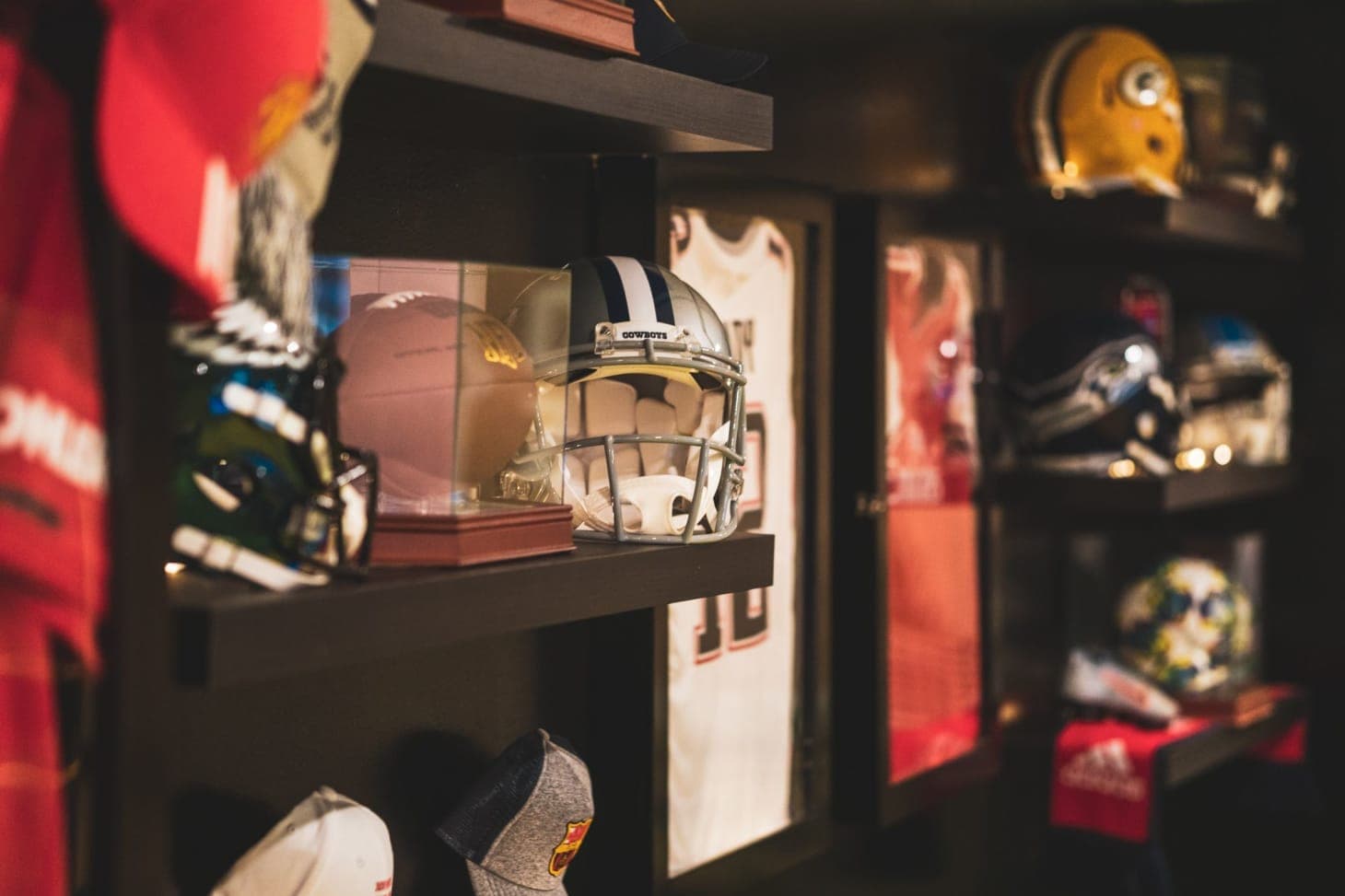 MLB, NFL and Premier League on Peacock - Only $4.99/month
Want to get access to all the best sporting events without having to offload a fortune on an expensive subscription plan? Then, check out Peacock Premium! For as little as $4.99 per month you get access to some of the most popular sports rights as well as all the exclusive TV shows and movies.
ALL LIVE SPORTS ACCESS FOR $4.99/MONTH
Few other streaming services offer the same load of live sports event as Peacock. With Peacock Premium you enjoy coverage of the MLB, NFL, Premier League and loads of golf- and tennis tournament for as little as $4.99/month
With Peacock Premium you can watch selected MLB games, Sunday Night Football and live action from the English Premier League. Add major tennis- and golf tournaments, motorsports and cycling on top of that and $4.99 feels like a bargain. Subscribe to Peacock Premium here today and start watching your favorite sports live.
What sports can I watch on Peacock?
MLB - Watch MLB Sunday Leadoff with Peacock Premium, giving you live access to some of the best games from the MLB every week. With up to five games per month, Peacock brings you closer to the action and gives you full game coverage with interesting studio shows and analysis.
Sunday Night Football - Kicking off on September 8, Peacock gives you one game from the NFL every Sunday throughout the whole season. Make sure you're not missing out on the season opener between the Rams and the Bills - Two teams who will most likely be serious contenders for the Playoffs even this year.
Premier League - Watch the world's best and most challenging soccer league as the English Premier League kicks off on August 6. Will Manchester City, boosted by the arrival of Erling Haaland, once again lift the trophy or are Liverpool able to tie down the blue from Manchester? Watch the games live and get access to full replays shortly after each game with Peacock Premium.
Why Peacock Premium?
If you're a fan of live sports, sports documentaries, movies and TV shows then Peacock is a great choice of streaming service. Few other streaming services can provide you with the same volume of content as cheaply as Peacock does. For $4.99 per month you get more live sports coverage than most other airing networks can provide you with and then we haven't even mentioned all the shows, movies and news content included in the premium plan.
The Peacock live streaming platform is a relatively new service on the market as it was launched in 2020 by NBC Universal. Fast, it has become every sports fans favorite platform with the most popular tv rights including both US sports and international tournaments.
How do I watch Peacock Premium?
Get started with Peacock Premium in no time by following this link and create an account with your email address. Alternatively, you can download the Peacock application and begin watching through your device. Peacock is available on multiple platforms, such as gaming consoles, Smart TV and streaming devices.
Supported devices: Amazon, Android TV, Apple TV, Chromecast, LG Smart TV, Playstation, Raku, Samsung Smart TV, Vizio TV, Xbox