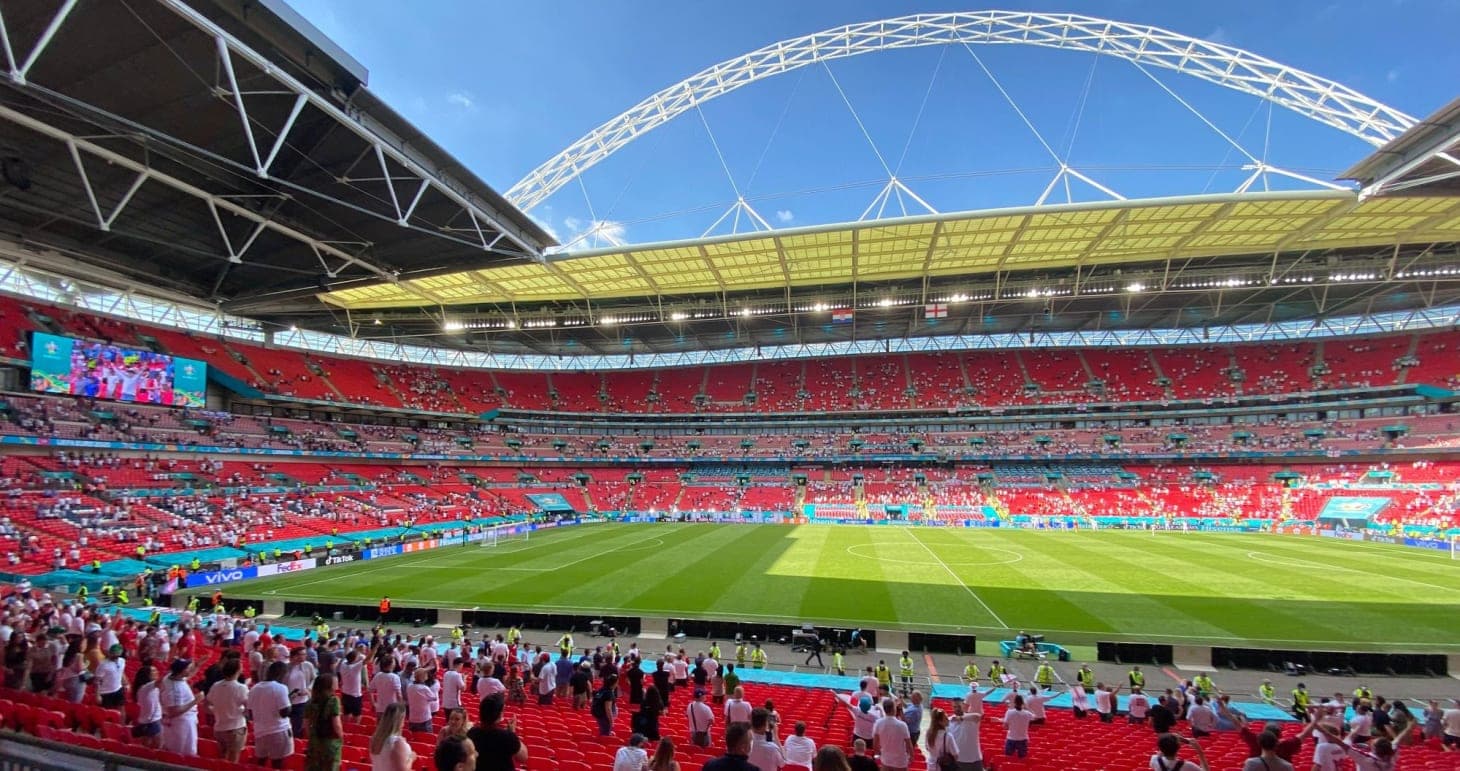 FA Community Shield - Time, date and broadcast info
It's time to kick off English football in earnest and as usual, the FA Community Shield is first up. Manchester City, winners of both the league and FA-cup last season, face Arsenal, who by virtue of their second place finish in the league, have a chance to lift an early trophy at Wembley Stadium in London on Sunday.
Kick-off: Sunday 6/8, 17:00
Venue: Wembley Stadium, London
Who gets the FA Community Shield: Last year's winners of the Premier League and FA Cup usually meet in the FA Community Shield, but since Manchester City won both competitions, Arsenal, by virtue of finishing second in the league, will get one of the spots.
Where to watch: The FA Community Shield will be broadcast on ESPN+ and via ESPN App.
---
First title of the season to be awarded
Despite the somewhat mediocre dignity of the match, it is a title to be awarded and both teams will certainly take every chance they get to build something good for the start of the league a week later.
A sold-out Wembley is expected, which means more than 90,000 supporters in place. The teams are coming off a shorter pre-season that mostly consisted of longer trips and a chance for the coaches to air the team. On Sunday, it is for the first time live and we can expect to see more regular teams on the field.
Can any team beat Manchester City?
We all remember what last season looked like. A Manchester City that went on a total tear and brought home almost every trophy available. As champions of the league, Champions League and FA Cup, one wonders if there is any more motivation in the light blue camp. But with Pep Guardiola on the bench, nothing but victory will do and that will be evident in the coming season.
Manchester City's training matches:
Yokohama M. - Manchester City 3-5
Bayern Munich - Manchester City 1-2
Manchester City - Atletico Madrid 1-2
Two wins and one loss is the result of the three training games that Manchester City have played. With so few games, it is difficult to draw any conclusions, but most of the time it has been about giving all players playing time.
Despite a short pre-season and coming off an intense season last year, Manchester City are considered big favorites next season in all competitions, including Sunday's clash.
Arsenal with mixed results in pre-season
Arsenal have played a number of more pre-season games than Sunday's opponents. After two initial crosses against manageable opposition, Arsenal made the trip across the Atlantic to take on the MLS All-Stars, Manchester United and FC Barcelona.
The last game against FC Barcelona was a promising start to the season and they will certainly hope to show similar tendencies in the game on Sunday.
Arsenal's training matches:
Arsenal - Watford 1-1
Nurnberg - Arsenal 1-1
MLS All-Stars - Arsenal 0-5
Arsenal - Manchester United 0-2
Arsenal - FC Barcelona 5-3
---
Author: Dan Anderson