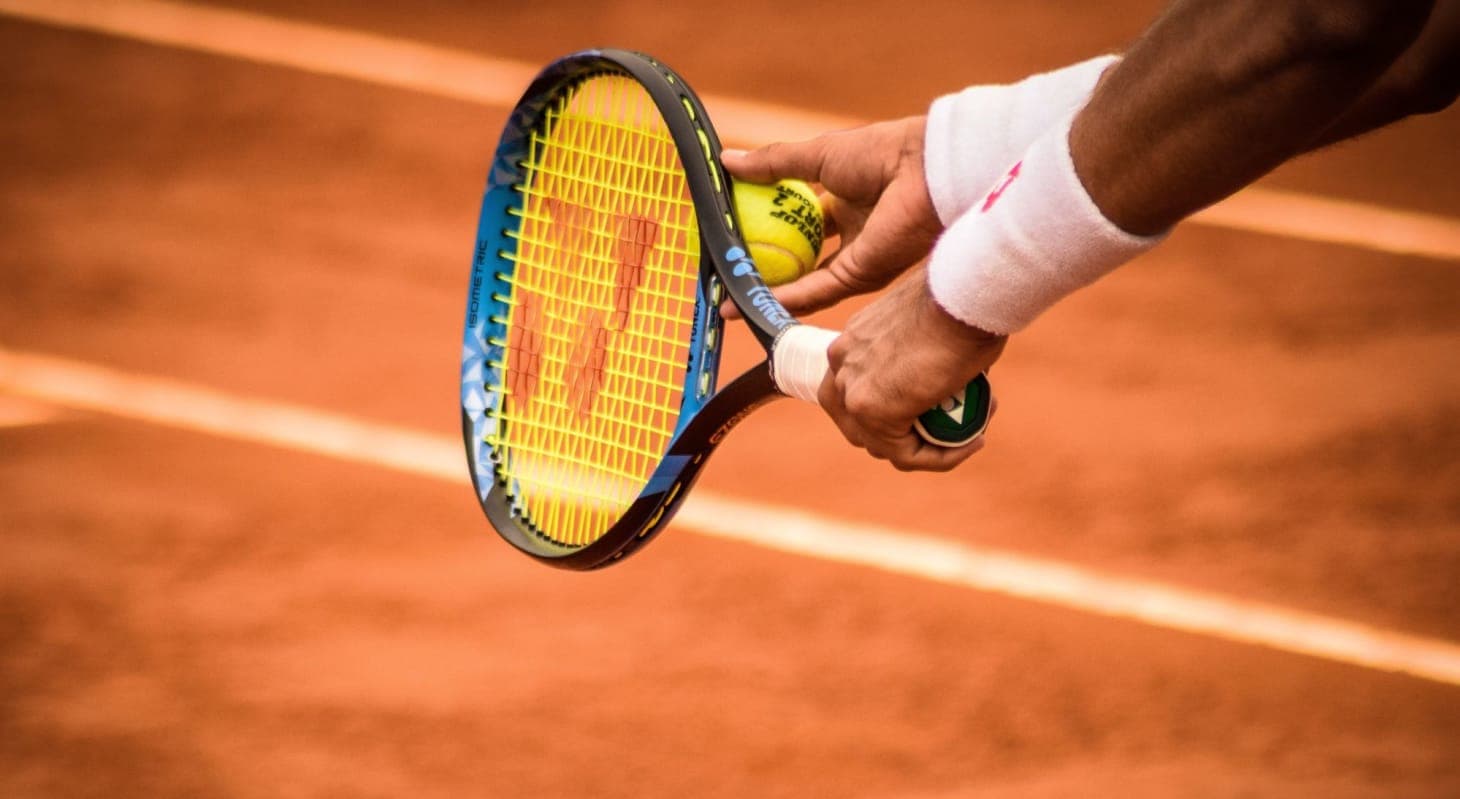 This Weekend's Big Match-Ups (June 9-12)
There's no two ways about it this week, it's a big one. Huge finals are taking place everywhere you look, with the world of sport ready to be set ablaze with drama and excitement. From the climax of the famous French Open to the culmination of the soccer season, potential for history to be made is all around. Let's wait no more and take a look at the treat we are all in for this weekend.
TV- & Streaming Schedule for the Weekend:
ATP Tour: Roland Garros (May 28th-June 11th)
With world number one Carlos Alcaraz and tennis titan Novak Djokovic drawn against each other in the semifinals, a clash between one of the legendary old guard and the new superstar on the block is coming up, and we cannot wait to see what happens.
Alcaraz destroyed former French Open finalist Stefanos Tsitsipas in straight sets in the quarter finals, while Djokovic had to work hard for his gritty win over Karen Khachanov. They haven't played against each other much, and never in a Grand Slam, so this should really be a match for the ages.
An all-Scandinavian quarter final is also coming up, with Dane Holger Rune meeting Norwegian star Casper Ruud for a place in the semifinals. They are the sixth and fourth seed respectively, and their styles should make for a fascinating clash to watch. The men's final is on Sunday, and who will be there is anyone's guess.
NBA Finals: Heat @ Nuggets - Game 4 (June 9th)
After Denver were predicted to win this series easily, having blown away the Los Angeles Lakers in four games in the Western Conference Finals, they had somewhat of a rude awakening in Game 2 when a motivated Miami Heat beat them in Denver to tie the series 1-1. This was the first time that Denver had lost at home this playoffs, and Miami come into Games 3 and 4 with a huge amount of confidence.
However, two-time MVP Nikola Jokic and his Nuggets have already shown this year that they will not go down without a fight, and they can never be counted out of a game. Jamal Murray is due a monster game, and Michael Porter Jr. should provide a better performance than in Game 2.
Jimmy Butler and Bam Adebayo will continue to be key for the Heat, but the exciting prospect of Tyler Herro perhaps coming back in these games adds an extra dimension to the series, and could perhaps provide the spark that the Heat needs to take charge and take a step closer to their first championship since 2014.
UEFA Champions League Final: Manchester City vs. Inter Milan (June 10th)
The soccer world has been eagerly awaiting this match since both teams won their respective semifinals. Manchester City are in only the second Champions League final in their history, having lost the first 1-0 to Chelsea in 2021. And Inter are aiming to reclaim the crown that they last held in 2010, when the legendary Inter side managed by Jose Mourinho completed the treble.
Information about how to watch Saturday's final on TV and stream in the US can be found in our extensive UEFA Champions League broadcasting guide.
City are aiming for a historic treble of their own, having already won the Premier League and FA Cup this season, and their terrific form and incredible defense gives them as good a chance as they've ever had to win against Inter. They dispatched of holders Real Madrid in the semifinals, winning 4-0 in the second leg after a destructive performance that no one had seen done to Real before. Their lineup is going to be fearsome for Inter, with Erling Haaland, Kevin de Bruyne, and Jack Grealish all in awesome form this season, and ready to do some damage.
However, Inter have also been very good this year in the Champions League, efficiently dispatching fierce rivals AC Milan in the semifinals and using a strong defense to springboard their run to the final. They will have their hands full with this City side, but they have proven time and time again this season that they can stop even the most tricky of attackers. Their own tricky forward Lautaro Martinez has been in excellent form this year, and he will be the key for Inter to try and nick a goal to defend. It's going to be a hell of a match whatever happens.
UFC 289 (June 10th)
UFC 289 this weekend promises explosive action, with a stacked card featuring some of the most skilled fighters in the MMA arena. Headlining the card is a titanic clash between two of the sport's most dominant fighters. The former women's bantamweight champion, Amanda Nunes, goes up against the formidable challenger, Irene Aldana. Both fighters possess incredible technical skill and an unwavering determination to claim victory. Fans can expect a brutal and relentless showdown that could end with a highlight-reel finish.
In the co-main event, the men's lightweight division takes center stage as the former champion, Charles Oliveira, faces off against the relentless challenger, Beneil Dariush. Oliveira's technical precision and Dariush's relentless aggression promise an explosive encounter that could potentially redefine the division's hierarchy.
The rest of the main card is stacked with equally thrilling matchups, featuring rising stars and seasoned veterans from various weight classes. With each bout carrying championship implications and personal rivalries, UFC 289 guarantees an unforgettable night for fight fans around the world.
Author: Dan Anderson