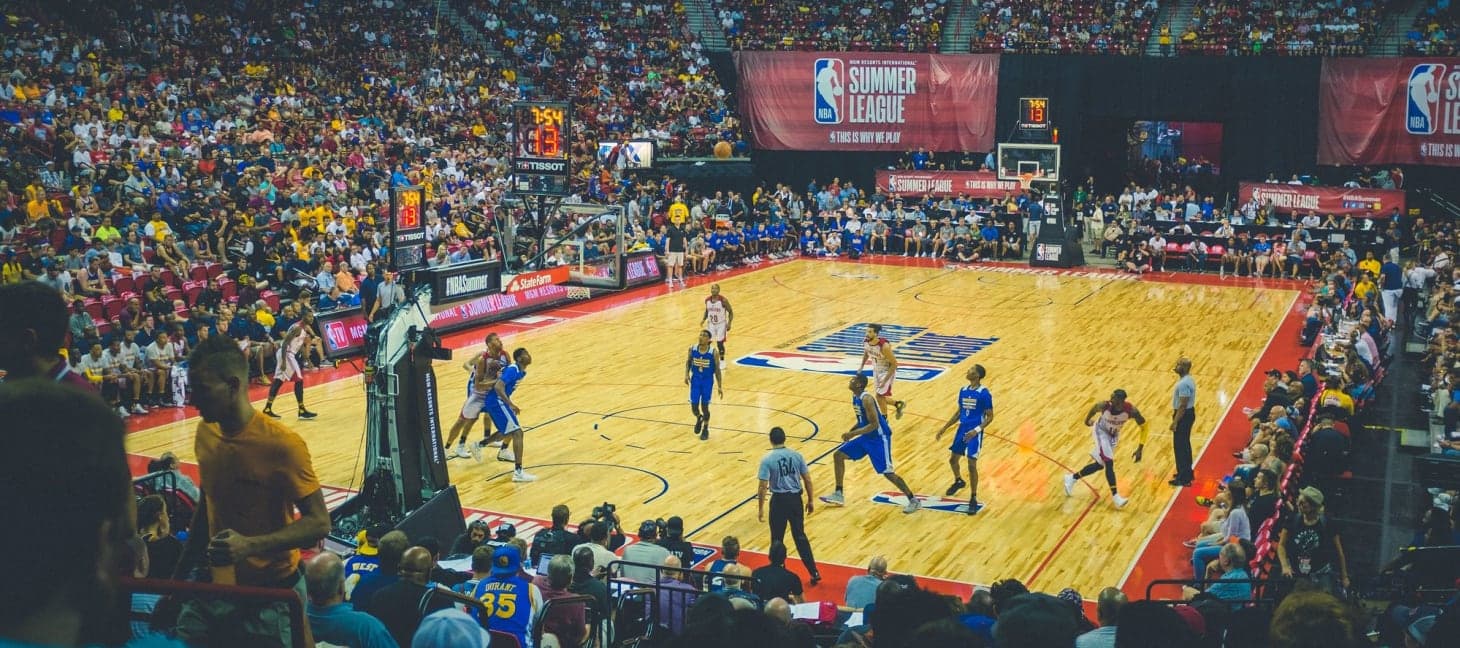 This Weekend's Big Match-Ups (Feb 24-27)
After another stellar week of sports last time around, including the stellar NBA All Star Weekend, the fun resumes this week in the world of top-level sports. From intense rivalries to high-stakes matchups, this weekend's games are sure to keep fans on the edge of their seats. With top athletes and teams from around the world competing at the highest level, spectators can expect to witness incredible displays of athleticism and skill. Whether you're a die-hard fan or just looking for some entertainment, the games this weekend are not to be missed.
ATP Tour: Rio Open (Feb 20th-26th)
The Rio Open, a prestigious tennis tournament in the ATP Tour, is set to begin this week in Rio de Janeiro, Brazil. As one of only two ATP Tour events in South America, it has drawn in top players from around the world, including defending champion and world No. 2 Carlos Alcaraz.
This year's tournament promises to be as exciting as ever, with a strong field of players ready to compete for the title. Among the top contenders are Diego Schwartzman, Dominic Thiem, and the rising British star Cameron Norrie. However, they will have to go through Alcaraz, who is looking to defend his title and add to his impressive record in the tournament.
Aside from the top seeds, fans can also look forward to seeing some talented Brazilian players in action, such as Joao Fonseca and Thiago Monteiro. The Rio Open is not just a platform for players to compete for a title, but also an opportunity for fans to witness some amazing tennis in a stunning location.
With the backdrop of Rio de Janeiro's picturesque setting, the Rio Open promises to be a thrilling week of tennis. As fans around the world tune in, all eyes will be on the players as they battle it out for the championship title.
UFC Fight Night: Krylov vs. Spann (Feb 25th)
The UFC returns this weekend with an exciting Fight Night event, headlined by a highly anticipated light heavyweight matchup between Nikita Krylov and Ryan Spann. Both fighters are coming off impressive wins in their last two outings and will be looking to continue their momentum.
Krylov, a submission specialist from Ukraine, has won two out of his last three fights and will be looking to use his grappling skills to dominate Spann on the ground. Meanwhile, Spann, an American fighter with a powerful striking game, has won three out of his last four fights and will be looking to keep the fight standing and finish Krylov with his heavy hands.
Aside from the main event, fans can also look forward to seeing some other exciting matchups on the card, including a middleweight bout between Andre Muniz and Brendan Allen, and a welterweight matchup between Mike Malott and Yohan Lainesse.
NBA: Suns @ Bucks (Feb 26th)
The Milwaukee Bucks will travel to Phoenix to take on the Suns in a highly anticipated matchup between two of the top teams in the NBA. Milwaukee are currently in second place in the Eastern Conference, while the Suns are sitting at in fifth place in the Western Conference, but having recently traded for generational superstar Kevin Durant, giving them a fantastic chance to climb up the table until the playoffs.
The Bucks have been in excellent form recently, winning their last 12 games and blowing teams away left and right. The Suns lost their last game before the All Star Weekend, but they will be confident of picking up form again before the clash with the Bucks. The matchup between superstar forward Giannis Antetokounmpo of the Bucks and Durant of the Suns is sure to be a highlight of the game, as both players are having fantastic seasons and are among the top players in the league.
The game promises to be a high-scoring affair, with both teams boasting some of the best offenses in the league. The Bucks will be looking to rely on the scoring of Antetokounmpo and Khris Middleton, while the Suns will be hoping for big games from Devin Booker and Durant.
English Premier League: Tottenham Hotspur - Chelsea (Feb 26th)
One of the biggest matches of the Premier League season is set to take place this weekend, as Tottenham Hotspur host Chelsea in a highly anticipated London derby. Both teams have had their struggles this season, but their fortunes seem to be contrasting at the moment.
Tottenham, led by manager Antonio Conte, have won three out of their last four matches and have climbed their way to the top four of the Premier League. Their defense has been improving, keeping clean sheets in all three of those wins. Meanwhile, Chelsea, managed by Graham Potter, have been in terrible form, with only one win in their last 10 games in all competitions, and the pressure is growing on Potter after a massive January transfer spend.
The match promises to be a tactical battle between two top-class managers, with both teams likely to approach the game with caution. Tottenham will be looking to rely on the attacking prowess of Harry Kane and Son Heung-min, while Chelsea will be hoping for a big performance from their star playmaker Mason Mount.
With so much at stake, fans can expect a tense and tightly contested match that could have a big impact on the race for a top-four finish. As the two London rivals take to the field, all eyes will be on them to see who comes out on top in this highly anticipated clash.
PREMIER LEAGUE TV- & STREAMING SCHEDULE
Author: Dan Anderson