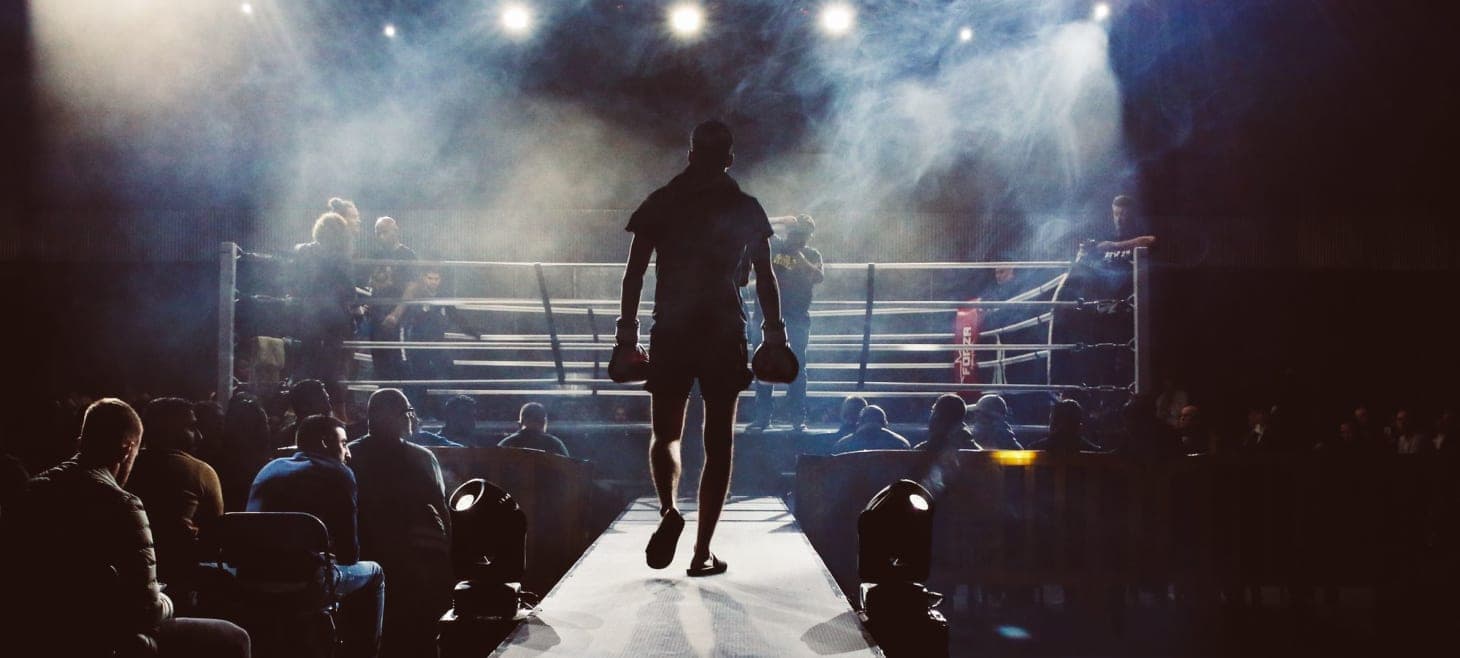 Best Sports on TV and Stream this Weekend (September 28 - October 1, 2023)
With some fantastic matches taking place last week, including a thrilling North London derby between Arsenal and Tottenham, sport comes back this week for another helping of drama and suspense.
With huge matchups in boxing, baseball, and soccer, including the start of a lucrative tennis tournament in China, this week is going to be a fantastic display of all that's great about sport. Let's take a look at what we have in store.
---
MLB: Washington Nationals @ Atlanta Braves (September 29th - October 1st)
As the MLB regular season draws to a close, fans are set to witness an electrifying series this weekend between the formidable Atlanta Braves and the underperforming Washington Nationals. The Braves, who have surged to the top of the NL East with a stunning 100-56 record, are favorites to sweep the series and hold the best record in the league. In stark contrast, the Nationals find themselves languishing at the bottom of the division, their season marred by disappointment and a 69-88 record.
This series represents a final opportunity for the Braves to fine-tune their strategy and build momentum ahead of the playoffs commencing October 3rd, while the Nationals have the chance to play spoilers and end their season on a high note. The Braves, displaying a harmonious blend of pitching dominance and explosive offense, seem poised to assert their superiority, but the unpredictable nature of baseball means the Nationals could still spring a surprise.
Every game counts, and this series offers the crescendo of contrasting fortunes, bringing excitement, tension, and the unpredictability that baseball fans live for. Whether it's a display of the Braves' excellence or an unexpected resurgence from the Nationals, this weekend promises to deliver top-tier baseball entertainment.
---
ATP Tour: China Open (September 30th - October 8th)
The ATP Tour brings forth another fantastic tennis spectacle this Saturday, the coveted China Open, assembling a dazzling array of top tennis talent from around the world.
With a lineup featuring world number 2 and the reigning Wimbledon champion, Carlos Alcaraz, tennis enthusiasts are bracing for electrifying rallies and edge-of-the-seat matches. The Spanish prodigy has been in stellar form, showcasing a blend of aggressive baselines and a mature gameplay, elevating expectations for his performance in this tournament.
Positioned as the second seed, Daniil Medvedev enters the arena with a singular focus and determination, following his journey as the US Open runner-up. Known for his exceptional endurance and strategic play, Medvedev is anticipated to channel his strengths to navigate through the high-pressure clashes, setting the stage for explosive tennis action.
A noteworthy contender and the world number 4, Holger Rune, cannot be overlooked in this star-studded ensemble. The young talent has displayed a remarkable aptitude for the game and possesses the skills and the tenacity to face off against the more seasoned players, promising some intriguing and nail-biting showdowns.
---
Premier League: Liverpool @ Tottenham Hotspur (September 30th)
With a terrific performance in a 2-2 draw against Arsenal last weekend in the North London deby, Tottenham remain unbeaten in the league with 14 points from their first 6 games. This revival was deemed impossible at the start of the season, with an unproven new manager in Ange Postecoglou and the sale of their legendary striker Harry Kane to Bayern Munich. They didn't even have time to find a suitable replacement.
This has made their transformation into strong top 4 challengers and great entertainers after the drab soccer under Antonio Conte, Nuno Espirito Santo, and Jose Mourinho all the more surprising. The form of James Maddison and Son Heung-min has been excellent, and their attacking approach in general, has given their fans hope that they can even challenge for the title, albeit having to go up against an all-conquering Manchester City side.
This weekend, they go up against another surprise package this season, Liverpool. It feels odd to say that a side managed by Jürgen Klopp, that almost won the quadruple in 2022, and have been the only side to challenge City's dominance in recent years, have surprised everyone by being second in the league after 6 games.
But due to the massive rebuilding that has taken place there over the past couple of seasons, which led to selling midfield legends Jordan Henderson and Fabinho in the summer, along with letting Alex Oxlade-Chamberlein and Roberto Firmino go, it was always going to be a tall ask to challenge this year.
However, they have shown great resilience to come back from deficits in multiple games this season to be unbeaten and only 2 points behind City. Their leaky defense has been offset by their glittering offense, with Mohammed Salah and Dawin Núñez being in great form so far this season.
Their match against Tottenham will prove to be their sternest test, and it should be an entertaining affair that could shine more light on how far away these teams are from being proper challengers this year.
---
Boxing: Canelo Alvarez vs. Jermell Charlo (September 30th)
This Saturday sees an electrifying boxing match as Mexican superstar Canelo Álvarez, a pound-for-pound elite, goes glove to glove with the formidable Jermell Charlo. Canelo will defend his undisputed super middleweight world titles, while Charlo brings his undisputed junior middleweight world championship into the ring, promising a battle of unprecedented scale.
Taking place at the T-Mobile Arena in Las Vegas, this Premier Boxing Champions event is showcased via SHOWTIME PPV, and run by Canelo Promotions.
Álvarez steps into the ring with the momentum of a unanimous points victory over long-term rival Gennady Golovkin from their 2022 trilogy fight, demonstrating unmatched resilience and tactical brilliance. He is renowned for his ferocious body shots and impeccable defensive skills.
Charlo, on the other hand, is known for his explosive power and precision. The "Iron Man" will seek to leverage his strength and dynamic fighting style, posing a substantial threat to Canelo's reign.
With Álvarez's technical prowess and Charlo's ruthless aggression, this clash is poised to be a monumental collision of skill and power. Both warriors are at the pinnacle of their careers, and the boxing world is bracing for a spectacular showdown, as each fighter strives to cement his legacy.
---
Author: Dan Anderson