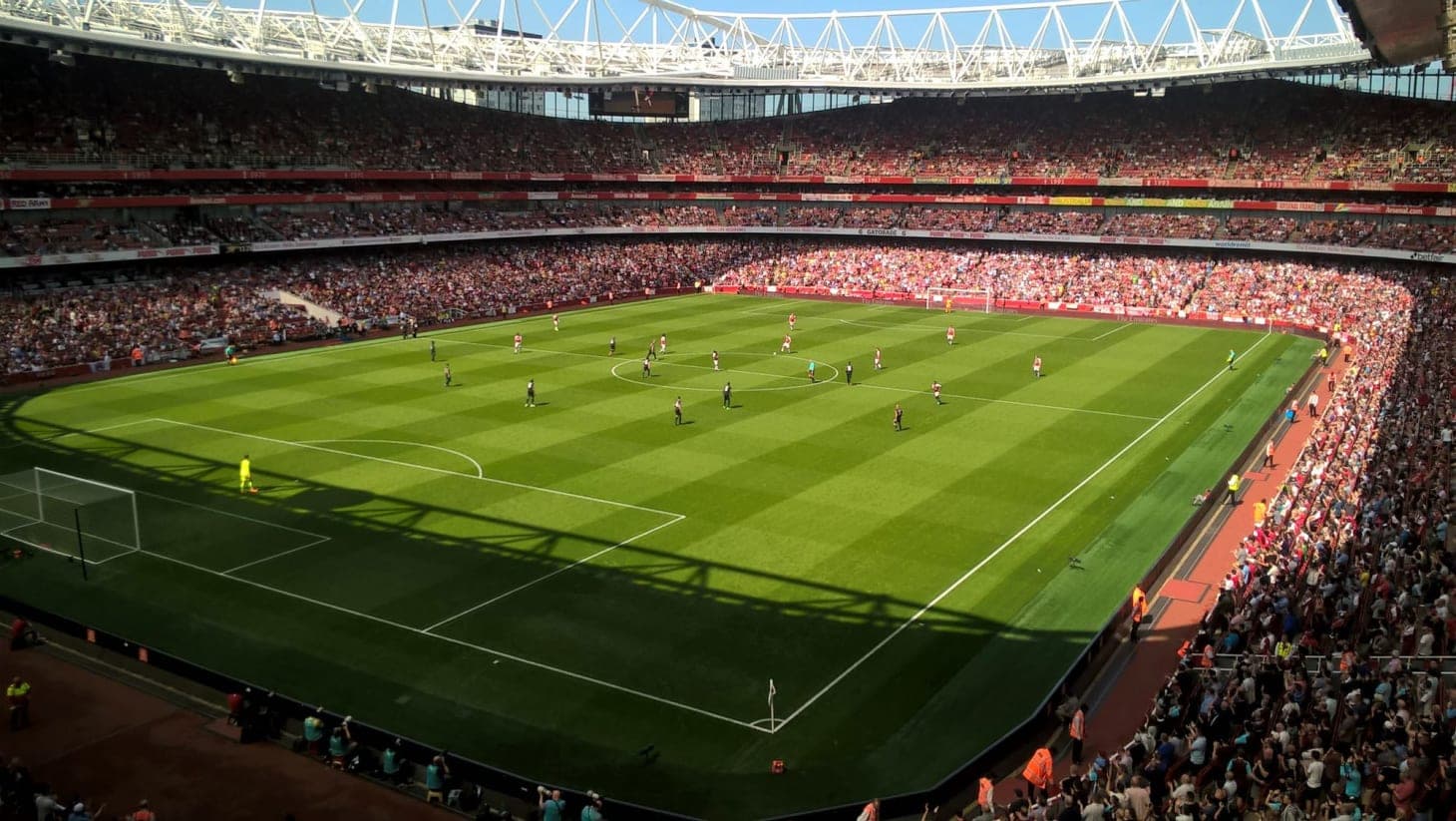 Best Sports on TV and Stream this Weekend (September 1-4)
The sporting season is really hotting up, and with the biggest tennis event of the year having started, this really is going to be a weekend to savor. Sports fans around the world get to see their favorite stars at the US Open, but also see the return of a popular UFC heavyweight, and a chance to see Formula 1 history. Let's see what we have in store for us this week.
---
ATP Tour: US Open (August 28th - September 10th)
With the US Open officially under way, the top tennis players from around the world are dreaming of lifting the glorious trophy at Flushing Meadows. Day 1 was a delight, with upsets, incredible performances, and Novak Djokovic breezing through to the second round (where have we heard that before?).
Djokovic's straight-set win over French prospect Alexandre Müller also means that he will take the world number 1 ranking back from Carlos Alcaraz regardless of what else happens in these two weeks. Djokovic couldn't play last year due to his COVID-19 vaccination status, and Alcaraz famously won his first Grand Slam title, so the points total even from reaching the second round means he overtakes his rival.
Day 2 sees Alcaraz begin his campaign against unseeded German Dominik Koepfer, and the top two players in the world are expected to meet in the final again, following two incredible matches at Wimbledon and the Cincinnati Masters.
However, fifth seed Casper Ruud and seventh seed Stefanos Tsitsipas have already won their first round matches, and might have something to say about that. Third seed Daniil Medvedev opens his tournament against Hungarian Attila Balázs later today, and all of them will be trying their best to disrupt the recent rivalry between Djokovic and Alcaraz, and win a rare Grand Slam title.
---
UFC Fight Night: Gane vs. Spivak (September 2nd)
A welcome return is taking place this week for the popular French heavyweight Ciryl Gane, after he lost the title match against a rampant Jon Jones in March. Gane has now lost his two title shots, the first coming against ex-UFC star Francis Ngannou in January 2022. It seems that Gane is a step ahead of the others in the heavyweight division, but still far off the two titans of the division in Jones and Ngannou.
This weekend, he will face Molodovan rising star Sergey Spivak, who will try to press his own claims for a title bout in the future by getting past the tricky skillset and gliding movement of Gane. Spivak has power, and his wrestling has improved greatly since entering the UFC. This will be a big test for him though, and the smart money's on Gane to get back to winning ways.
Further down the card, the co-main event sees the return of fan favorite Rose Namajunas, who lost a close decision against Carla Esparza in her previous bout, having destroyed strawweight legend Weili Zhang twice before that. Namajunas wants to get back to winnings ways, and she goes up a weight class to flyweight this weekend to take on Manon Fiorot, a Muy Thai expert.
It should be a blockbuster of a fight, as Fiorot wants to move up the rankings and challenge for the belt, while "Thug Rose" is always a threat to even the most powerful of opponents.
---
Premier League: Arsenal vs. Manchester United (September 3rd)
With both Arsenal and Manchester United having stuttering starts to the season, a clash between the two old rivals so early on could start to define the season of both teams, with the winner potentially kicking on to rediscover last season's good form, and the loser having more questions asked of them.
➡️ PREMIER LEAGUE ON TV & STREAM
While there is doom and gloom from some sections of fans about both teams, it should be said that Arsenal are unbeaten on 7 points from 3 games, and United are only one point behind on 6 points. However, the nerves come from the manner of their performances, with Arsenal only just squeezing past Nottingham Forest and Crystal Palace, and drawing at home to 10 man Fulham.
Manchester United, on the other hand, scraped by Nottingham Forest and Wolves, and lost dismally to a resurgent Tottenham side in their second fixture. So far, neither team has played any of last season's top teams, and they have both struggled mightily in their games.
However, the potential for fireworks is always there when these two teams play. Arsenal's Declan Rice, Martin Odegaard, and Bukayo Saka will be key to controlling the midfield and countering with speed and power. If they are all firing, it could be a long afternoon for the Man Utd defense.
United, on the other hand, will lean on the creativity of Marcus Rashford, Jadon Sancho, and Bruno Fernandes to drive them to success. They showed tremendous heart to come back from 2-0 down to Nottingham Forest to win 3-2, but they will have to do even more this time to overcome a dangerous Arsenal side at the Emirates.
---
Formula 1: Italian GP (September 3rd)
After we came back from the summer break in Formula 1 last week, all eyes are on Max Verstappen this weekend as he attempts to break an important record in Formula 1 at the Italian GP in Monza. He won his 9th consecutive race at the Dutch GP last weekend, and now he's going for a record-setting 10th consecutive win. But is there anyone who can stop him?
Disappointingly, it seems that Mercedes have taken a few steps back after some encouraging performances before the summer break. Lewis Hamilton and George Russell drove well last weekend, but the car just wasn't quick enough to give them any hope of winning, and this weekend won't be any different.
Fernando Alonso got back on the podium in his Aston Martin, and he will be hopeful of challenging at the front again. Whether he can dethrone Verstappen is doubtful, but if race conditions go his way, he could find himself in an opportune position towards the end of the race. And as we know, Alonso's racecraft in those situations is second-to-none.
But realistically, the biggest threat to Verstappen's record is from his own teammate Sergio Perez, the only other driver to win a race this season (albeit a long time ago). Perez drove well in the Netherlands last week, and his form seems to have returned after a horror show the few weeks before the summer break. Beating Verstappen will be a tough ask, but considering the power of his Red Bull, he should be getting slightly closer than usual on a track full of long straights.
---
Author: Dan Anderson