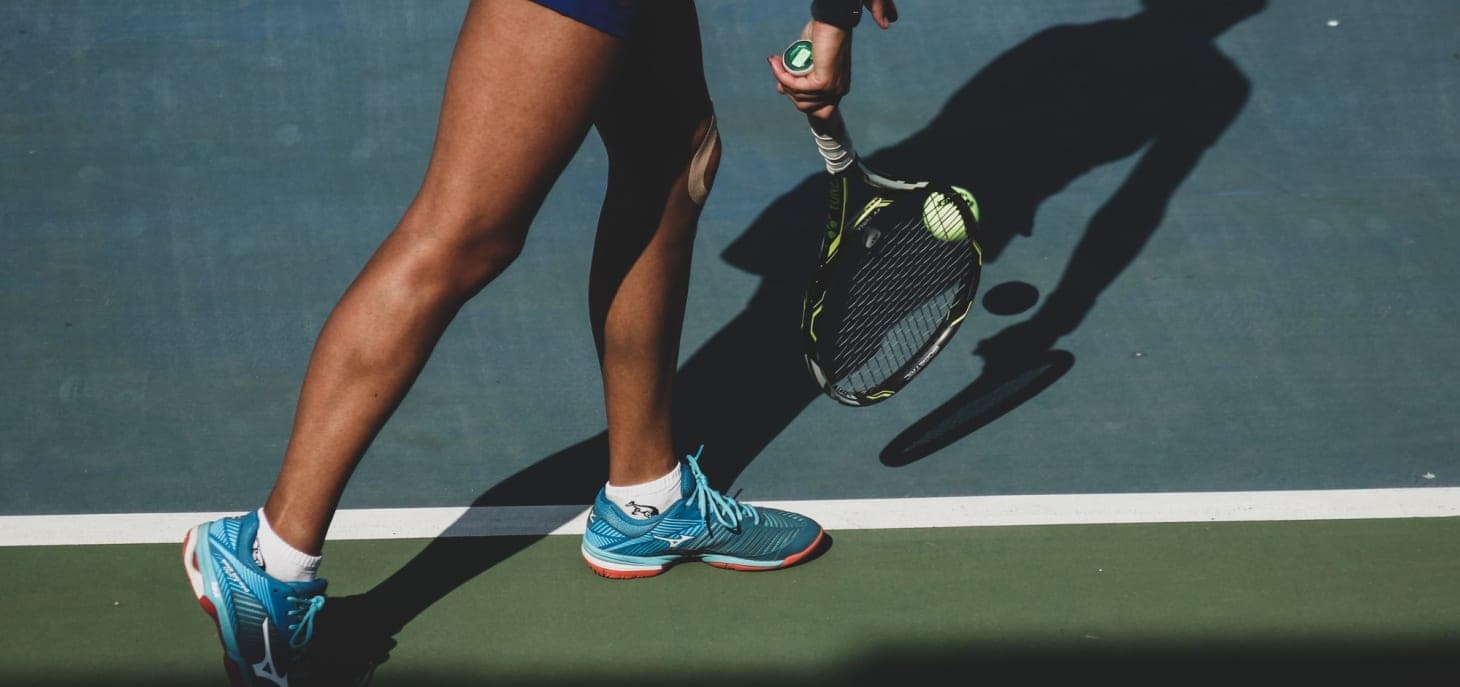 Best Sports on TV and Stream this Weekend (August 25-28, 2023)
With the new NFL season around the corner and a thrilling finish to the FIFA Women's World Cup last Sunday, a new chapter of the sporting season is about to start. Wherever you look, fantastic matchups are taking place, from the Premier League to Formula 1. Let's dive into the best ones to watch this weekend.
---
Premier League: Fulham @ Arsenal (August 26th)

With Arsenal's Community Shield win against Manchester City a couple of weeks ago, the mood around the Emirates is optimistic for what the Gunners can achieve this season.
|| PREMIER LEAGUE TV-SCHEDULE ||
Their 2-1 win over Nottingham Forest in their opening Premier League fixture was nervier than it should have been, but they managed to weather a storm at the end to grind out the win. Their 1-0 win against Crystal Palace was eerily similar.
Some might say they're showing the signs of champions already, others might worry at their difficulty in dispatching teams they would have beaten easily last year.
This weekend, they come up against a Fulham side that won impressively at Everton on the opening day but were blown away by an outstanding Brentford side 3-0 last weekend.
Fulham have recently sold their disgruntled star striker Aleksandar Mitrovic to Saudi Arabian side Al-Hilal for a club-record fee, so fans will be worried as to where the goals will come from, especially against a revamped Arsenal defense.
The favorites for this London derby are Arsenal, of course. Their slick attack, coupled with a mean defense, will be enough to win most of their games this season. However, their worrying tendency to switch off in games could be exactly what Fulham need to get back to winning ways.
---
UFC Fight Night: Holloway vs. The Korean Zombie (August 26th)

After Sean O'Malley's sensational TKO against bantamweight champion Aljamain Sterling last weekend in UFC 292, UFC media has been ablaze with commentary, praise, shock, and awe, eagerly awaiting possible future matchups for the new star of the sport. However, in classic UFC fashion, fans only get a week to dissect O'Malley's terrific performance, because this weekend's Fight Night is going to be massive.
|| UFC TV-SCHEDULE ||
In the main event, featherweight legend Max Holloway goes up against fan favorite The Korean Zombie (real name Jung Chan-sung) in a clash that might eventually decide who gets the next title shot at featherweight.
Holloway, despite being a big star and known for his incredible technical striking, might see this as his last chance to get a title shot, with champion Alexander Volkanovski already beating him 3 times. He would have to put up an amazing run to get a 4th shot, but he has already beaten Arnold Allen this year, and beating The Korean Zombie would give more credence to his claims.
In the co-main, Anthony Smith takes on Ryan Spann at light-heavyweight in a clash of two UFC veterans. Smith is 35 and has been in the game for over a decade, while Spann is 31 and has really risen through the ranks over the past few years. This should be a fun fight, with both fighters famed for their striking and grappling, so every moment should be tense as they try to get a win to move further up the rankings.
---
Formula 1: Dutch GP (August 27th)

After a long summer break, Formula 1 returns this weekend with the Dutch GP, the home race of runaway leader Max Verstappen.
|| FORMULA 1 TV-SCHEDULE ||
Added to the calendar in 2012 after a 36-year absence, this track has been Formula 1's attempt to capitalize on the immense popularity and star power of Verstappen, and it has worked a treat so far. The Red Bull driver won in both 2021 and 2022, and is a heavy favorite to win this weekend to break the record of consecutive wins, having won 8 in a row before the summer break.
Looking to stop Verstappen this weekend are the usual suspects. Aston Martin driver and Formula 1 legend Fernando Alonso has run into some bad form after a terrific start to the season, but he will be looking to get back to the front and try to get his first win since May 2013, over a decade ago.
Lewis Hamilton in the Mercedes will also be trying to get his first win since 2021 after some encouraging performances in recent races. Teammate George Russell has not been driving as well as earlier on in the season, but he will be hopeful of a strong finish in an upgraded Mercedes.
Verstappen's teammate (or rival, depending how you look at it) Sergio Perez is the only other driver this year to win a race, and after a dismal run of form after looking strong in the first few races, he will be quietly confident of a return to winning ways, with the Dutch GP being kind to him the last two years.
However, it's clear that Verstappen is a huge favorite, so the others can just hope for a stroke of good luck or an otherworldly  performance to steal the win from the Dutch superstar.
---
ATP Tour: US Open (August 28th - September 10th)

After just over a month since the last Grand Slam at Wimbledon, tennis heads to its fourth and final Grand Slam of the year at Flushing Meadows, home of the prestigious US Open.
|| U.S. OPEN TV-SCHEDULE ||
The eyes of the tennis world will be on the top two male players on the tour, world number 1 Carlos Alcaraz and world number 2 Novak Djokovic. They have already met 3 times this year, with Djokovic winning in the French Open semifinal, Alcaraz triumphing in the Wimbledon final in an absolute classic, and Djokovic getting revenge in last weekend's pulsating Cincinnati Masters final.
The question for many is which one of the two outstandingly talented players will win the trophy this time around, but they may well be ignoring some huge threats further down the seedings.
Third seed Daniil Medvedev has had an excellent year on the tour without ever really coming close at the majors. However, he did beat Djokovic in straight sets at the 2021 final here at Flushing Meadows, so he definitely has a track record at this venue.
Holger Rune and Casper Ruud are the big Scandinavian hopes, with the Dane and Norwegian talents currently at 4th and 5th in the ATP rankings. Their games work well on the hard-courts, and they are more than capable of causing a shock against the big two.
But truthfully, what most fans want to see is a fourth match between Alcaraz and Djokovic, and given the form they have been in this season, no one would be surprised if this ended up being another classic final to remember.
---
Don't miss any sports with Livesportsontv.com
Looking for the best way to catch every exhilarating moment of the upcoming NHL season? Look no further than Livesportsontv.com! Stay updated with upcoming matchups, TV schedules, and streaming options for Pittsburgh Penguins, Boston Bruins and all the other franchises.
---
Author: Dan Anderson