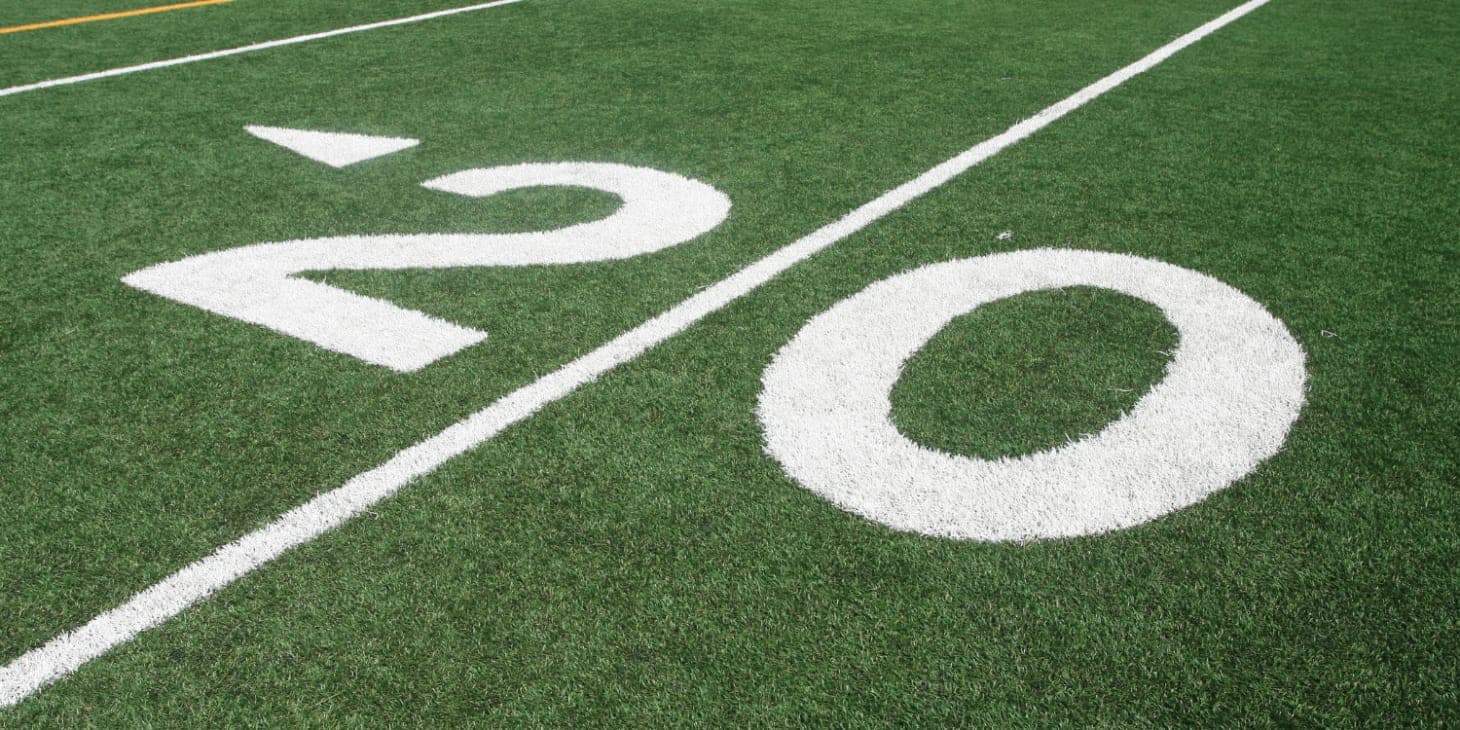 Best NFL Games This Week | Week 9
With some crazy upsets last week, the NFL season is hotting up as we reach our midway point. We now have a clear leader in terms of overall record, the Philadelphia Eagles, and other teams that started the season strongly have started to falter.
With all this excitement, Week 9 gives us another helping of fantastic games to look forward to, so let's find out what we have in store for us.
---
Miami Dolphins (6-2) at Kansas City Chiefs (6-2)

A meeting of two of the best teams in the league this season, and absolutely the two most ferocious offenses, the Miami Dolphins come up against the Kansas City Chiefs in Frankfurt, Germany, this Sunday.
Miami has been incredible offensively this season, and got back to winning ways last week against the New England Patriots, winning 31-17. Quarterback Tua Tagovailoa completed 30 of 45 passes, and threw for 3 touchdowns and 1 interception.
His throwing output this season has been one of the highest in the league, and he is getting progressively more accurate as the season goes on.
They have had some wobbles defensively, especially against better teams, but their explosive offense should cause Kansas problems.
The Chiefs won 6 games straight after their opening day loss to the Detroit Lions, but after steamrolling past team after team, their winning run came to an end in a shocking 24-9 upset against the Denver Broncos.
Patrick Mahomes threw for no touchdowns and 2 interceptions, and couldn't get them a single point in the second half. This no-show was a shocking dip in standards after their winning streak, but we can chalk this up to a bad day at the office.
Why you should not miss this game:

Despite some struggles in games this season, this game should be the all-out attack party that fans want to see. The battle of two of the most exciting quarterbacks in the league is going to be the best way to start your Sunday morning.
Time: 9:30am ET
Date: Sunday, Nov 5
Channels: NFL+
Stadium: Deutsche Bank Park (Frankfurt, Germany)
---
Philadelphia Eagles (7-1) at Dallas Cowboys (5-2)

After Kansas lost to the Denver Broncos last week, we have a new leader in the NFL: the Philadelphia Eagles. The Eagles have not been as exciting to watch as Miami or Kansas, but they have combined a strong defense with an efficient and impactful offense, and they have definitely been the team to beat through 8 weeks.
Their latest match was a 38-31 win over the Washington Commanders, which didn't quite showcase their defense but made for an exciting game. Jalen Hurts and A.J. Brown tore apart the Washington defense, with Hurts throwing for 4 touchdowns and Brown receiving for 130 yards and 2 touchdowns.
They come up against a Dallas Cowboys side that has overcome some wobbles to be at a respectable 5-2 going into this game. Quarterback Dak Prescott has been sensational in their last two games, especially last weekend when he threw for 4 touchdowns against the Los Angeles Rams.
CeeDee Lamb has been a very bright point for the Cowboys as well this season, receiving for 158 yards and 2 touchdowns against the Rams, and the 24 year old should be a big part of the team for the rest of the season. Whether those two will provide a big enough spark to beat the Eagles is the question, though.
Why you should not miss this game:

When two of the most in-form quarterbacks in the league meet, you have to tune in. The best team in the NFL meets the most famous, and every time the Eagles and Cowboys play, it's always fireworks. This one is definitely not one to miss.
Time: 4:25pm ET
Date: Sunday, Nov 5
Channels: FOX, NFL+
Stadium: Lincoln Financial Field
---
Buffalo Bills (5-3) at Cincinnati Bengals (4-3)

And finally, we come to two of the best teams of last season, who are slowly finding their feet after some tough games early on. The Buffalo Bills and the Cincinnati Bengals are teams that many predicted would be at the top of the NFL this season, but it hasn't quite clicked for them yet.
Buffalo are 2-2 in their last 4 games, including disappointing losses to the New England Patriots and the Jacksonville Jaguars. However, they did show a better side to them by holding out for a 24-18 win against the Tampa Bay Buccaneers last week.
Quarterback Josh Allen has not been quite as good as usual this year, but his power and pace is a threat every week, and Buffalo will rarely score fewer than 20 points with him leading the team. He threw for 2 touchdowns against the Bucs, and he will need to perform similarly against the Bengals.
Cincinnati started the season really poorly, going down 1-3 after 4 games, but they have won their last 3, including a fantastic 31-17 win against the San Francisco 49ers last week, one of the best teams in the league this season.
Joe Burrow played amazingly against the 49ers, the star quarterback throwing for 3 touchdowns, and the Cincinnati defense has steadily improved to a level close to last season. If they can shut down the Bills and Josh Allen, they could really take control of their season and continue this new winning streak.
Why you should not miss this game:
Even though the teams have been inconsistent, they are two of the most exciting teams to watch, with Josh Allen always providing entertainment for football fans. Expect a high-scoring match and a close game going into the 4th quarter.
Time: 8:20pm ET
Date: Sunday, Nov 5
Channels: NBC, NFL+
Stadium: Paul Brown Stadium
---
---
Looking for more sports news? Head over to AC Milan Info and Footitalia for the latest news around the Italien soccer and Serie A.
Author: Dan Anderson