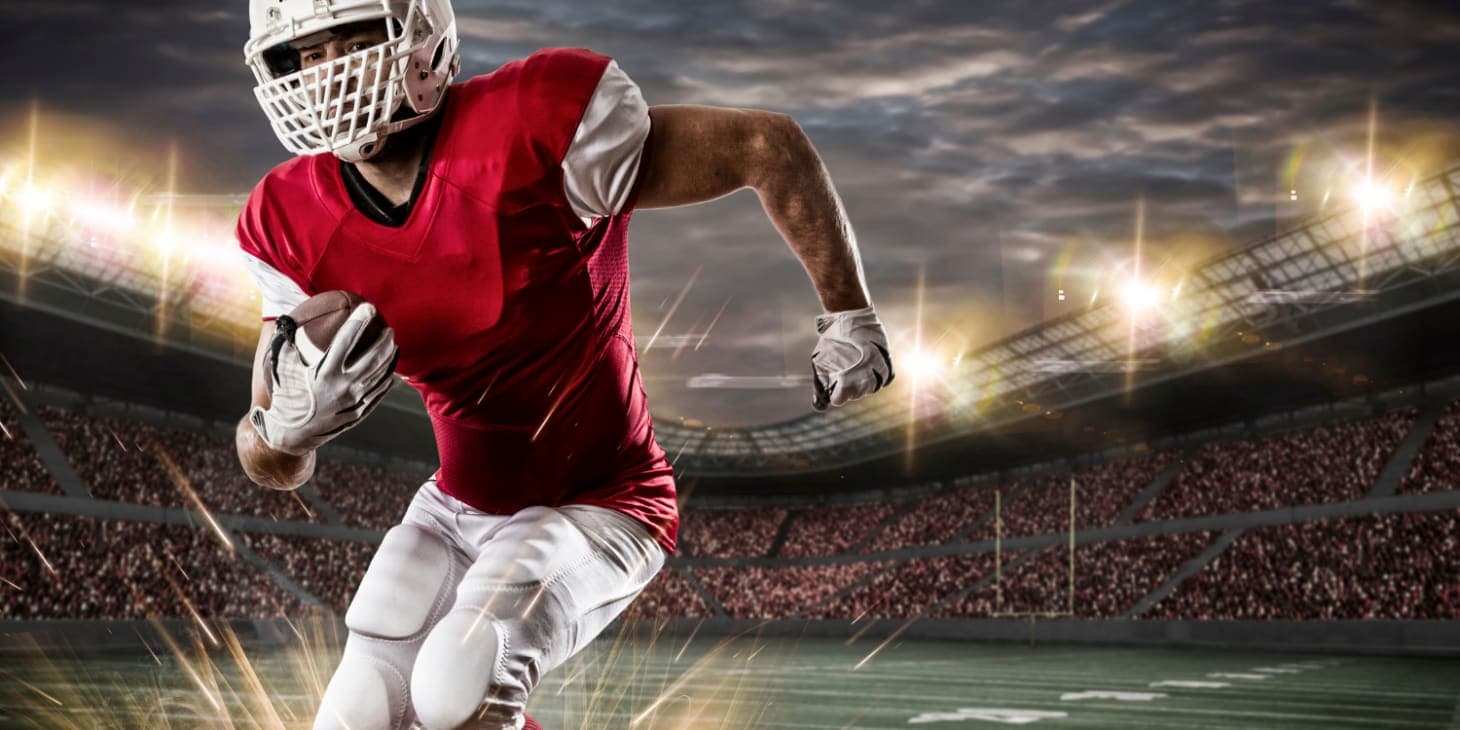 Best NFL Games This Week | Week 7
With the last two unbeaten records being broken in Week 6, this year's NFL season has been blown wide open. The Philadelphia Eagles and the San Francisco 49ers both lost last week, and the chasing pack have been put on notice. As teams continue to push for those all-important playoff positions, Week 7 is going to be another cracker in terms of games to watch in the NFL. Let's take a look at what we have in store for us.
---
Jacksonville Jaguars (4-2) at New Orleans Saints (3-3)
Who would have expected the Jacksonville Jaguars to have gone on this run after their first 3 games? They were on a 1-2 record after Week 3, but after winning their last 3, they stand top of the AFC South and have an excellent chance of making the playoffs.
---
Time: 8:15pm ET
Date: Thursday Oct 19
Stadium: Mercedes-Benz Superdome
---
The Jaguars have beaten the Atlanta Falcons, Buffalo Bills, and the Indianapolis Colts in this run, and last week's 37-20 win over the Colts was arguably their most impressive so far. Trevor Lawrence didn't have his best game, only throwing for 181 yards, 2 touchdowns, and 1 interception, and only completing 20-30 throws, but the way he led his team after a scoreless first quarter was massive.
He consistently got them up the field and put them in place for running back Travis Etienne Jr. to run for 2 touchdowns from just 55 yards carried. A mixed performance, but he produced the goods when needed.
Why you should not miss this game:
Jacksonville come up against the 3-3 New Orleans Saints this week, and they should come away with yet another victory against a team that has been the picture of inconsistency so far.
The Saints lost their last game against the Houston Texans 20-13 despite a huge effort from quarterback Derek Carr. Carr threw for 353 yards, but just couldn't get them over the line enough, throwing for only 1 touchdown in the end. The big problem has been their defense, and the Jaguars will be licking their lips facing them this week.
---
Buffalo Bills (4-2) at New England Patriots (1-5) , Sunday Oct 22, 1:00pm ET
Two teams that have had very contrasting fortunes this week are the New England Patriots and Buffalo Bills. While Buffalo have had some rough performances, they sit second of the AFC East with a 4-2 record, and they held the New York Giants to just 9 points in a 14-9 win last week.
---
Time: 1:00pm ET
Date: Sunday Oct 22
Stadium: Gillette Stadium
---
Quarterback Josh Allen has had a very mixed start to the season, and his performance against the Giants was often lacking. He only threw for 169 yards, and despite throwing for 2 touchdowns, he was also intercepted once. His once faultless arm has not been firing on all cylinders yet, but he has plenty of room to improve as the season gets better.
A high note of the Bills season has to be wide receiver Stefon Diggs, with the Buffalo star receiving 10 times against the Giants for 100 yards. He is carrying the team at the moment, and the Bills will need him to be on top form for the rest of the season.
While Buffalo have room to improve, their opponents in Week 7, the New England Patriots, are in freefall. Their 1-5 record is tied for second worst in the league, with only the Carolina Panthers playing worse at the moment.
Quarterback Mac Jones has not shown himself to be ready to take on Tom Brady's mantle, and he threw for 1 interception and no touchdowns in the Patriots Week 6 21-17 loss to the Las Vegas Raiders. Their form has been awful, and Bill Belichik's famed strong defense has not shown up this season as of yet.
Why you should not miss this game:
This will be a tough matchup for New England, and if they lose, the pressure will increase on Belichik. Count on their players to give it their all to try and save their season.
---
Miami Dolphins (5-1) at Philadelphia Eagles (5-1) - Sunday Oct 22, 8:20pm ET
And to the showpiece event of Week 7. Two of the best teams in the league go up against each other on Sunday evening, with the Miami Dolphins and Philadelphia Eagles sharing the stage for a match that will be one of the most intriguing of the season so far.
---
Time: 8:20pm ET
Date: Sunday Oct 22
Stadium: Lincoln Financial Field
---
The Philadelphia Eagles are fresh off a bruising 20-14 loss to the New York Jets last week, and their unbeaten record has come to a halt as a result. They are still tied for the best record in the league, and are still one of the most dangerous teams around, but their aura of invincibility have gone.
Quarterback Jalen Hurts had a bad game against the Jets. He was intercepted 3 times, only completed 28-45 passes, and only threw for 1 touchdown. After playing so well for the first 5 weeks, this was a rare blip for one of the new stars of the league.
He also carried the ball more than usual, with 8 carries for 47 yards and 1 touchdown, and this was probably as a result of an incredibly stifling Jets defense (what would have happened if Aaron Rogers didn't get injured?).
The Eagles will be raring to go against the Dolphins to try and build a new winning streak, but that was a worrying loss for a team that looked so strong before.
Miami have also got a 5-1 record, but they have won their last two games, including a massive comeback against the Carolina Panthers last weekend. After going down 14-0 in the first quarter, the Dolphins roared back to a 42-21 win, with quarterback Tua Tagovailoa throwing for 3 touchdowns and running back Raheem Mostert running for 115 yards and 2 touchdowns.
Their offense has been one of the best in the league this season, and plenty of teams have conceded plenty of points against them. Their defense has looked shaky at times, but their all out attack mentality has served them well so far.
Why you should not miss this game:
Whether the Eagles will be able to contain them is another question, but we can be absolutely sure that this game will be an attacking classic to remember.
---
Author: Dan Anderson