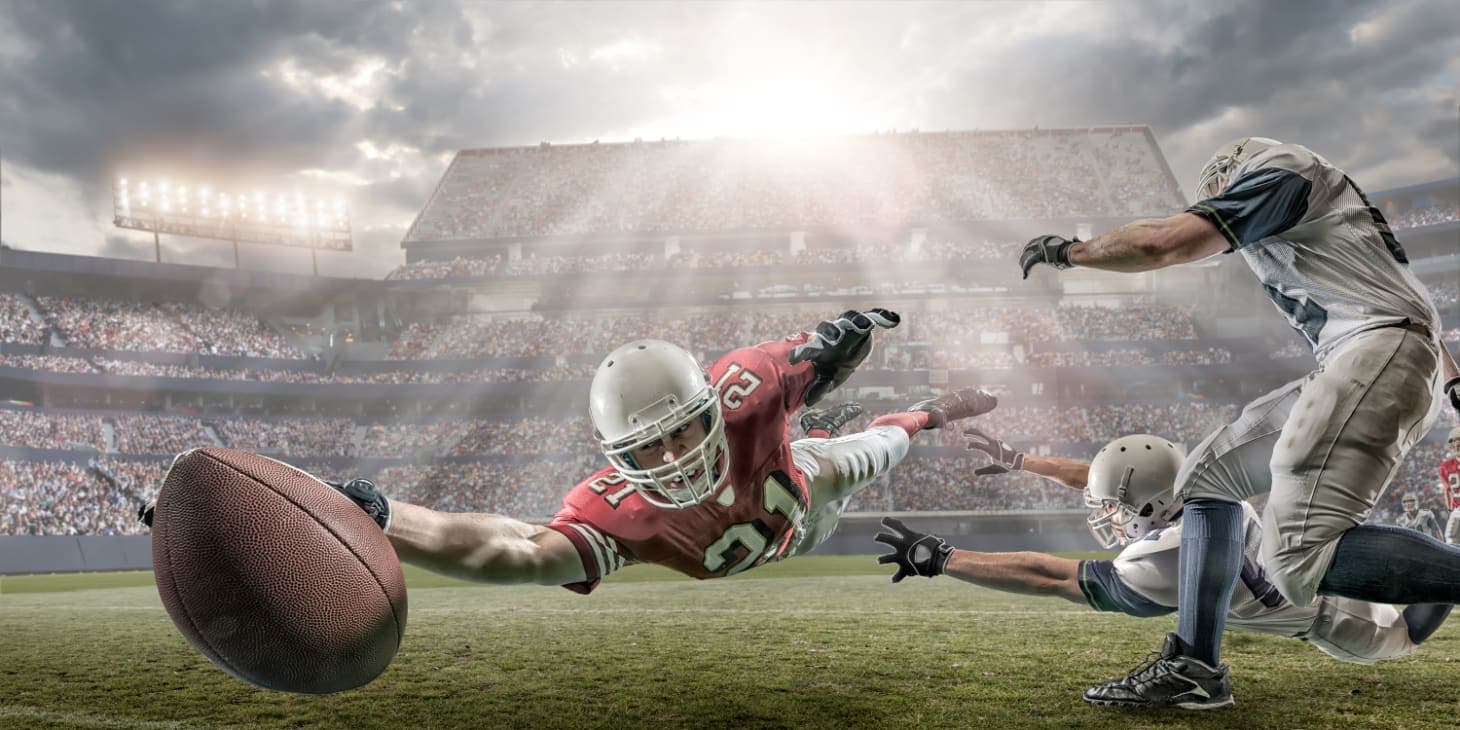 Best NFL Games This Week | Week 3
It certainly has been an eventful couple of weeks since the NFL made its return. With big performances, crushing injuries, and a few teams springing a surprise, one could not have hoped for a better start to the season.
This week, the stakes are being raised yet again, as the teams go again in the battle for supremacy, momentum, and one eye on those all-important playoff places that will be decided in a couple of months. Let's get started and see what we have in store for us this week.
---
Giants (1-1) @ 49ers (2-0) - Thursday Sep 21, 8:15pm ET

With two of the most well-known NFL teams going up against each other in Week 3, this matchup between the New York Giants and the San Francisco 49ers is truly going to be one to behold.
The 49ers have been in red-hot form so far this season, going 2-0 and running out comfortable winners over both the Pittsburgh Steelers and 2022 Super Bowl winners the Los Angeles Rams.
They will be confident of getting their third win in a row at home against the Giants, with Christian McCaffrey in excellent form in particular. His 20 carries and 116 rushing yards against the Rams last time out was a huge factor in their win, and his touchdown was at a crucial time for San Francisco.
The Giants, however, have been a little more inconsistent so far, being destroyed by an admittedly excellent Dallas Cowboys side 40-0 in Week 1 before bouncing back against the Arizona Cardinals with a tense 31-28 victory last weekend after scoring 17 unanswered points in the 4th quarter.
Quarterback Daniel Jones was instrumental in their comeback, throwing for 321 yards and 2 touchdowns, although he did throw 1 interception to put his team in trouble as well.
This match seems to favor San Francisco, with their excellent form stretching back to a fantastic run at the end of last season before coming unstuck against the Philadelphia Eagles in the Conference Finals. But, as we have already seen this season, shocks can happen at any point in the NFL, and the Giants will back themselves to carry on their momentum from the Cardinals game this time.

How to watch the game.
---
Eagles (2-0) @ Buccaneers (2-0) - Monday Sep 25, 7:15pm ET

In a clash of two unbeaten teams, albeit after only two games, the Philadelphia Eagles travel to Tampa Bay to face the Buccaneers this Monday.
The Eagles have been impressive in both games so far this season, winning 25-20 against the New England Patriots in Week 1 and 34-28 against the Minnesota Vikings. Their trademark defense from last season looks to be faltering a little, but with players to come back into the team, we can expect them to improve as the season goes on.
What's more important for them right now is the terrific play of Jalen Hurts, a quarterback who has really started to shine since the start of last season. Couple his devastating arm with the rushing power of D'Andre Swift, who rushed for an incredible 175 yards against the Vikings, and you have a formidable attacking duo for any defense.
Thankfully for Tampa Bay, they have been extremely strong in defense this season so far. After beating the Vikings 20-17 in Week 1 and the Chicago Bears 27-17 last week, they have really shown that losing Tom Brady to retirement in the offseason hasn't dented their spirit too much, and teams have found it hard to score against them.
Joe Tryon-Shoyinka had a great game for them in defense against the Bears, with 2 sacks, and he will need to put in a similar performance for Tampa Bay to win this one.
However, it does seem that the Eagles are too strong for the Bucs on paper. The form table shows them as pretty much equal, but the quality that Philadelphia have in their squad is fantastic. It will take something special from the Bucs to stop them, and carry on their own early-season momentum.

How to watch the game.
---
Rams (1-1) @ Bengals (0-2) - Monday Sep 25, 8:15pm ET

Finally, we come to two teams that have had disappointing starts to the season, for different reasons.
Conference Finalists last year, the Cincinnati Bengals' 23-20 loss to the Kansas City Chiefs to just miss out on a second successive Super Bowl left them crushed but optimistic for this season. The fact that they were able to go toe-to-toe with Kansas and Patrick Mahomes two years in a row was encouraging enough for them to think that this season would get them to the same position.
That hasn't come to pass yet. Their 0-2 record is not what anyone had planned or expected from them. The fact those losses included a 24-3 drubbing at the hands of the Cleveland Browns, the other being a 27-24 loss to the Balimore Ravens, was almost impossible to imagine at the start of the season.
Joe Burrow has not hit the heights of last season, and he has looked very nervous when throwing at times. He only threw for 82 yards against the Browns, and he threw an interception against the Ravens, which is very unusual for him. He will probably improve, but these are worrying times for the Bengals.
The Los Angeles Rams visit them in Week 3, and the 2022 Super Bowl winners haven't really played out of their skin either so far. After dispatching a poor Seattle Seahawks side 30-13 in Week 1, they came back down to earth with a 30-23 loss against the 49ers in Week 2.
Matthew Stafford, their shining star in the 2022 Super Bowl, threw for 2 interceptions in their loss against San Francisco, and he will have to do better if the Rams want to get back among the elite of the league.
Their defense also hasn't looked the tightest this season, but it has to be said that they have looked better than the Bengals.
This match should be a lot of fun. With both teams error-prone right now, expect to see a few turnovers and sloppy plays, but also a lot of drama as both look to get their seasons back on track.

---
Author: Dan Anderson