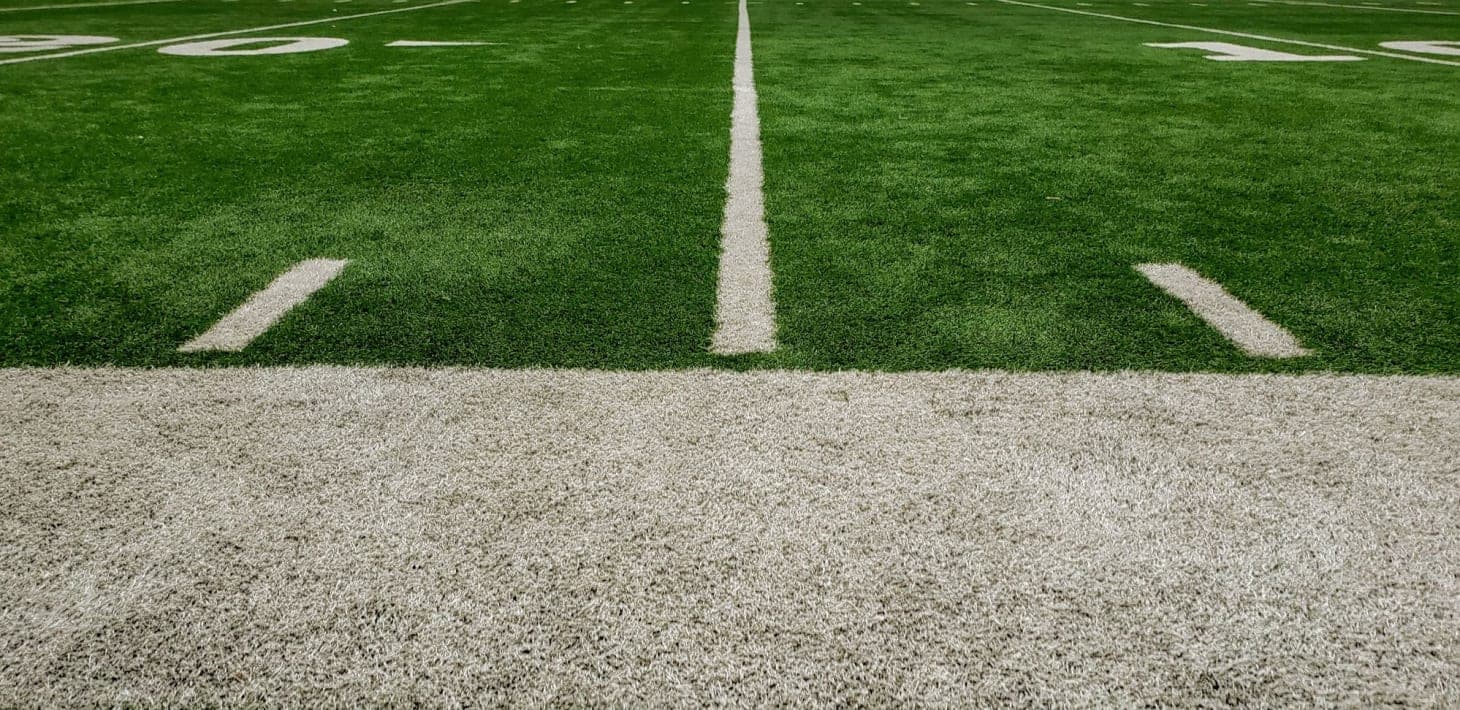 Best NFL Games This Week | Week 11
With the NFL season past half way, the playoff picture is starting to take shape as teams battle for the chance to compete for the coveted Vince Lombardi Trophy at next year's Super Bowl.
Some of the most exciting teams in the league go up against each other this week, with a real treat in store for NFL fans around the country. Let's take a look at what we have in store for us.
---
Cincinnati Bengals (5-4) at Baltimore Ravens (7-3)

The upcoming Week 11 NFL matchup between the Cincinnati Bengals and the Baltimore Ravens is set to be a thrilling Thursday Night Football game. The Bengals, with a record of 5-4, are coming off a surprising loss to the Houston Texans, ending their four-game winning streak.
Quarterback Joe Burrow's performance has been notable, especially in non-divisional games, but he faces a challenge against the Ravens.
On the other side, the Ravens, holding a 7-3 record, experienced a historic loss to the Cleveland Browns in Week 10. Despite this setback, their quarterback Lamar Jackson has been a key player, known for his big-time throws and accuracy, especially under pressure.
The Ravens have shown their strength in previous games, defeating teams like the Seattle Seahawks and Detroit Lions by significant margins.
The Ravens are favored to win, with the odds suggesting a close game. They have a significant advantage of not having to travel on a short week. Historically, the Ravens have had the upper hand in containing Burrow, which might play a crucial role in this divisional clash.
Why you should not miss this game:

This game is a must-watch for any NFL fan. The Bengals vs. Ravens matchup is not just a regular game; it's a battle of division rivals with high stakes. The Ravens, led by the dynamic Lamar Jackson, are known for their explosive plays and solid defense.
On the other hand, the Bengals, with Joe Burrow at the helm, have shown resilience and the ability to bounce back from setbacks. This game is expected to be a close, hard-fought contest, showcasing some of the best talents in the NFL today.
Time: 8:20pm ET
Date: Thursday, Nov 16
Channels: NFL+, ABC
Stadium: M&T Bank Stadium
---
Minnesota Vikings (6-4) at Denver Broncos (4-5)

This weekend's Week 11 NFL clash features the Minnesota Vikings traveling to Denver to face the Broncos at Empower Field at Mile High. The Vikings, with a 6-4 record, are riding a five-game winning streak, having recently triumphed over New Orleans.
Quarterback Joshua Dobbs, stepping in for the injured Kirk Cousins, has been a key factor in their recent success. Despite the absence of superstar receiver Justin Jefferson due to a hamstring injury, the Vikings have maintained their momentum, with Jefferson potentially returning this week.
On the other side, the Denver Broncos, currently at 4-5, have also been on an upward trajectory, winning their last three games. Their recent victory over Buffalo showcased their resilience and ability to capitalize on opportunities, with Will Lutz securing the win with a last-second field goal.
Denver's defense has significantly improved, allowing just 16 points per game over the last three contests, a stark contrast to their earlier season performance.
The Broncos are slight favorites in this matchup, with a -1.5 point spread. Their enhanced defense could pose a challenge for Dobbs and the Vikings. However, Minnesota's winning streak and potential return of Jefferson could tilt the scales.
This game is poised to be a tightly contested battle, reflecting both teams' recent form and resilience.
Why you should not miss this game:

The Minnesota Vikings and Denver Broncos are both in the midst of a resurgence, making this matchup particularly intriguing.
The Vikings, under the unexpected leadership of Joshua Dobbs, have shown remarkable adaptability and resilience. The potential return of Justin Jefferson could add an explosive element to their offense.
Meanwhile, the Broncos have demonstrated a remarkable defensive turnaround, becoming a formidable opponent after a shaky start to the season. This game is not just about the current standings but a testament to the unpredictability and excitement of the NFL.
Time: 8:20pm ET
Date: Sunday, Nov 19
Channels: NBC, NFL+
Stadium: Empower Field at Mile High
---
Philadelphia Eagles (8-1) at Kansas City Chiefs (7-2)
In a highly anticipated Week 11 NFL showdown, the Philadelphia Eagles, with an impressive 8-1 record, are set to face the formidable Kansas City Chiefs, who stand at 7-2, at GEHA Field at Arrowhead Stadium.
The Chiefs are currently favored with a 3-point spread, reflecting the tight competition expected in this game. The total points line is set at 46.0, indicating an expected close scoring game.
The Eagles, known for their offensive prowess, are averaging 28.0 points per game, tied for third in the league. Their defense, however, allows an average of 323.3 yards per game, ranking 14th.
Jalen Hurts has been a key player for the Eagles, contributing significantly both in the air and on the ground. The Eagles' ground game is also strong, averaging 129.7 rushing yards per game, ranking 8th in the NFL.
The Chiefs, on the other hand, boast a robust defense, allowing just 288.2 yards per game, ranking 4th in the league. Offensively, they average 23.1 points per game, with Patrick Mahomes leading the charge. The Chiefs' passing game is particularly strong, averaging 264.9 yards per game, ranking 5th in the NFL.
Both teams have shown a knack for scoring first in their games this season, setting the stage for an exciting start to this matchup. The Eagles have been the first to score in seven of their nine games, while the Chiefs have done so in six of their nine games.
Why you should not miss this game:

This Eagles vs. Chiefs game is a clash of titans and a potential Super Bowl preview, making it an unmissable event for NFL fans. The Eagles, with their high-scoring offense, face the Chiefs' formidable defense in a classic offense vs. defense battle.
Both teams have proven their ability to dominate early in games, suggesting an explosive start to this matchup. With key players like Jalen Hurts and Patrick Mahomes showcasing their talents, this game promises to be a thrilling display of strategic gameplay and individual brilliance.
The outcome of this game could have significant implications for the playoff race, adding an extra layer of excitement and importance to this already captivating contest.
Time: 8:15pm ET
Date: Monday, Nov 20
Channels: ESPN, NFL+
Stadium: Arrowhead Stadium
---
If you look for more news, check out this rugby paper where you will always find the latest updates!
---
Author: Dan Anderson