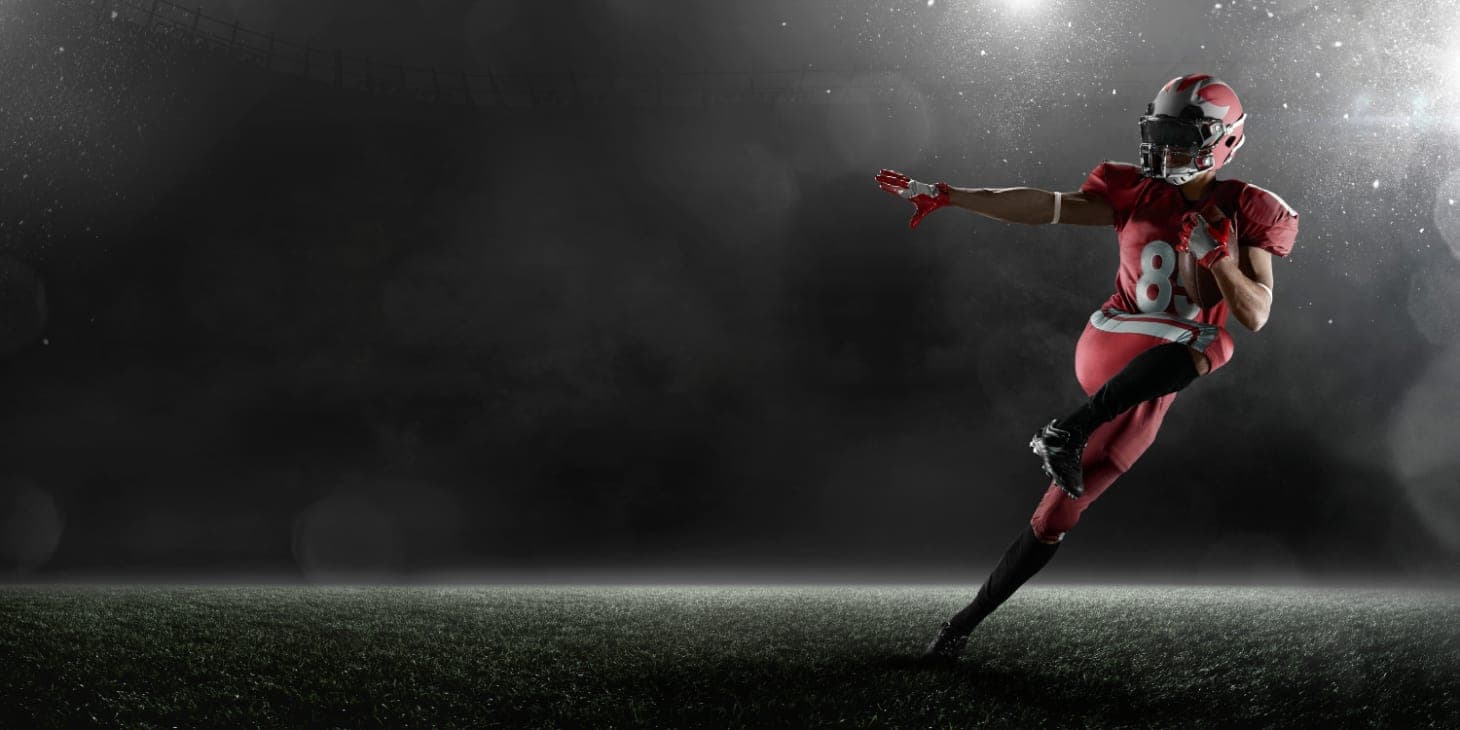 Best NFL Games This Week | Week 1
It's a fantastic week for any NFL fan in the country, and even around the world. After a very long off-season and an interesting preseason, the NFL is finally back this week with the first round of games of the 2023 season.
Along with the Kansas City Chiefs seeking to go back to back after winning the Super Bowl in February, there are a host of teams brimming with optimism that they will be able to achieve glory this season.
After some huge trades and moves, this week is the first chance the teams will get to show their progress and make a statement to the rest of the league. So let's get stuck into the best NFL games this week.
---
Lions @ Chiefs (Thursday Sep 7, 8:20pm ET)

The season kicks off with the defending champs, Kansas City Chiefs, up against the dangerous Detroit Lions. Kansas's 2022 season ended with a glorious triumph in the Super Bowl, winning a fantastic game against the Philadelphia Eagles 38-35.
Superstar quarterback Patrick Mahomes was the catalyst for their success that day, and he will be key to this matchup as well as Kansas seek to get their season off to the perfect start in front of their own fans.
Detroit narrowly missed out on the playoffs last season despite a 2 game winning streak to end the year. They finished with a 9-8 record, and they will want to build on that this season and get into the playoffs. They probably won't have a chance of winning the Super Bowl, but this Lions team want progress.
Their big hope this season rests with rookie running back Jahmyr Gibbs, who has set some lofty ambitions for himself. The 21 year old has said that he aims to achieve 1000 running yards and 500 receiving yards this season, a rare feat for any running back, let alone a rookie.
However, his power and quickness should be a massive asset for Detroit, and onlookers will be keen to see how he fares against the Chiefs defense.
In all probability, though, Kansas will open their 2023 campaign with a win here. Their team is too strong, and Mahomes is reaching his absolute peak, with the star turning 28 later this month. With 2 rings already under his belt, would anyone bet against him getting a third this year?
---
Buccaneers @ Vikings (Sunday Sep 10, 1:00pm ET)

The big news from this offseason was the final retirement of Tom Brady, the greatest quarterback of all time and an absolute icon around the world. Finishing with 7 rings, one of them achieved in the magical 2021 Super Bowl with the Bucs, his retirement leaves a gaping hole in the NFL generally.
However, the Bucs had to move on, and Baker Mayfield coming to Tampa in the offseason was a great addition. Mayfield is one of the better quarterbacks in the league, and with Mike Evans still in his prime, they have the potential for huge success this season if they can get it right.
They start their season against a Minnesota Vikings side who are still hurting from their Wild Card Round defeat against the New York Giants last year. They finished the 2022 season with a 13-4 record, and they have high hopes of matching or even bettering that record, and making a deep run in the playoffs this year.
They will be relying on quarterback Kirk Cousins to produce more magic this year, but with him having just turned 35, it's unlikely to expect an improvement in form from him. The best they can hope for is for the defense to tighten up, as they leaked points at times last year.
Tampa will be a huge test for them to see how serious they are about making that elusive deep run this year.
---
Eagles @ Patriots (Sunday Sep 10, 4:25pm ET)

After last year's heartbreaking Super Bowl loss to Kansas, the Philadelphia Eagles could have been forgiven for having a dip this season, as most teams do after going so far and falling short. However, any team with Jalen Hurts in its lineup and Nick Sirianni running plays will not be allowed to slip, as both are among the fiercest competitors in the league.
With the Eagles defense being famed for its solidity and aggression, only an inspired Patrick Mahomes could do real damage last season, and the New England Patriots are going to find it tough to score at all if this game goes anything like last season.
Mac Jones, the new star of the Patriots, enjoyed a breakout season last time out, but he is still incredibly young, and the expectations for the season are more about progress and getting more wins as opposed to making any deep runs. Coach Bill Belichick knows more than anyone how to get the best of a young quarterback (cough cough, Tom Brady), but against such a tough side, Jones will find it difficult.
We shall see how this game pans out, but it will be incredibly interesting to see how the Eagles respond to their disappointment last time out. Will their offense be at all improved, or will it remain strong but not spectacular? And will their defense continue to be the best in the league? Tune in on Sunday to find out.
---
Author: Dan Anderson