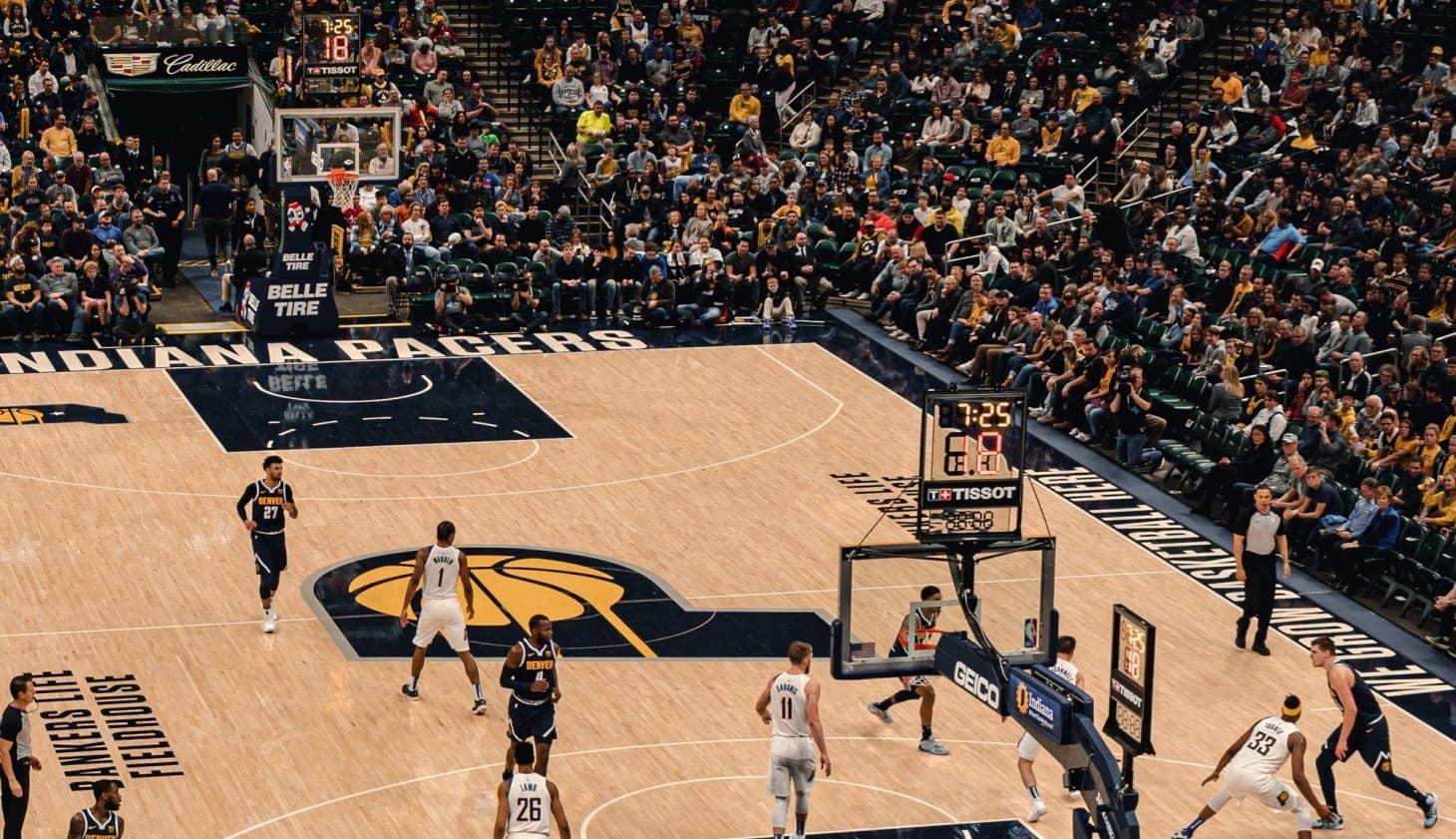 How to Watch NBA in VR: A Comprehensive Guide
Experience the exhilarating world of basketball like never before with virtual reality (VR). In this comprehensive guide, we'll explore how to watch NBA games in VR, the technology behind this immersive experience, and what the future holds for basketball fans. Get ready to dive into the action and witness your favorite NBA teams and players as if you were sitting courtside.
The NBA and Meta's Partnership
Meta, formerly known as Facebook, has announced a continued partnership with the NBA, providing basketball fans the opportunity to watch live games in VR. This collaboration allows fans to catch 52 live matches for free during the 2022-23 NBA season, offering a unique and immersive way to experience the sport.
Accessing NBA Games in VR
To enjoy live NBA games in VR, fans need to have a Meta Quest Pro or an Oculus Quest 2 headset. Once equipped with one of these devices, users can access either XTADIUM (a US-only app) or Horizon Worlds to watch games in real-time. Horizon Worlds also offers interactive mini-games, game highlights, and recaps for fans who missed a match.
Availability and Restrictions
It's important to note that there are some restrictions to accessing live NBA games in VR. First, fans must be located in a region with access to Horizon Worlds, Meta's metaverse platform. Currently, this platform is available to users in the US, UK, Canada, Ireland, Iceland, France, and Spain.
Additionally, some content may not be accessible in every region due to rights distribution, and viewers living near the stadiums where games are taking place may be locked out from watching. Meta's guidelines on who can and cannot watch a match are somewhat vague, so it's recommended to try watching a game to determine if you're locked out.
Key Dates and Schedules for NBA Games in VR
Fans can enjoy a variety of NBA games in VR throughout the season, with matches taking place until April 9. The full schedule of games can be found in Meta's official Quest blog post. Keep an eye on this post to stay up-to-date with the latest information on upcoming games and special events.
Special Features and Immersive Experiences
In addition to regular NBA games, Meta is offering five NBA games with a 180-degree immersive VR experience, complete with celebrity broadcasters providing commentary on the action. This enhanced view puts fans courtside, creating a more engaging and lifelike experience compared to watching on a TV screen.
Moreover, Meta will also host WNBA, NBA G League, and NBA 2K League games, further expanding the range of basketball content available in VR.
The Technology Behind Watching NBA in VR
The immersive experience of watching NBA games in VR is made possible through advancements in technology, including:
3D Cameras and Spatial Computing
3D cameras capture live-action footage, which is then processed using spatial computing to create realistic and immersive environments. This technology allows fans to feel as if they are part of the action, providing a unique perspective that traditional broadcasts cannot offer.
Haptic Feedback and Motion Tracking
Haptic feedback devices and motion tracking technology enable fans to interact with the virtual environment and feel the sensations of the game. This adds an extra layer of immersion, making the VR experience even more engaging and enjoyable.
Social Interaction and Avatars
Watching NBA games in VR also provides a social aspect, as fans can interact with other users and create avatars to represent themselves within the virtual environment. This creates a sense of community and camaraderie among fans, further enhancing the overall experience.
How to Get Started with NBA VR
To begin enjoying NBA games in VR, follow these simple steps:
Acquire a compatible VR headset: Purchase a Meta Quest Pro or Oculus Quest 2 headset. These devices provide the necessary hardware and software to access live NBA games in VR.
Set up your headset: Follow the instructions provided with your headset to set it up correctly, ensuring a comfortable and secure fit.
Download the required app: Depending on your location, download either the XTADIUM app (US only) or Horizon Worlds app to access live NBA games.
Create an account: Sign up for an account with the chosen app, providing the necessary information to register.
Access live games: Once your account is set up, navigate to the live games section within the app and select the desired match to begin watching.
The Future of NBA and VR
As technology continues to advance, the future of watching NBA games in VR looks promising, with potential improvements and developments including:
Higher Resolution and Frame Rates
As VR headset technology advances, higher resolution and frame rates will become more common, providing even clearer and smoother visuals for fans to enjoy.
Improved Haptic Feedback and Interactivity
Future developments in haptic feedback and motion tracking technology will allow for more realistic and immersive interactions with the virtual environment, further enhancing the user experience.
Expansion to More Sports and Events
The success of NBA VR broadcasts could lead to the expansion of VR experiences to other sports and events, offering fans new and exciting ways to engage with their favorite teams and athletes.
Other VR Experiences for Basketball Fans
For fans looking to explore additional VR experiences related to basketball, consider checking out some of the best Oculus Quest 2 games available for download. These games offer a wide range of interactive and immersive experiences that allow users to engage with the sport in new and exciting ways.
Conclusion
Watching NBA games in VR provides an unparalleled experience for basketball fans, offering a unique and immersive way to enjoy the sport. With advancements in technology and continued investment from companies like Meta, the future of sports entertainment in VR looks bright. By following the steps outlined in this comprehensive guide, you'll be well on your way to experiencing the thrilling world of NBA basketball in virtual reality.
Author: Dan Anderson