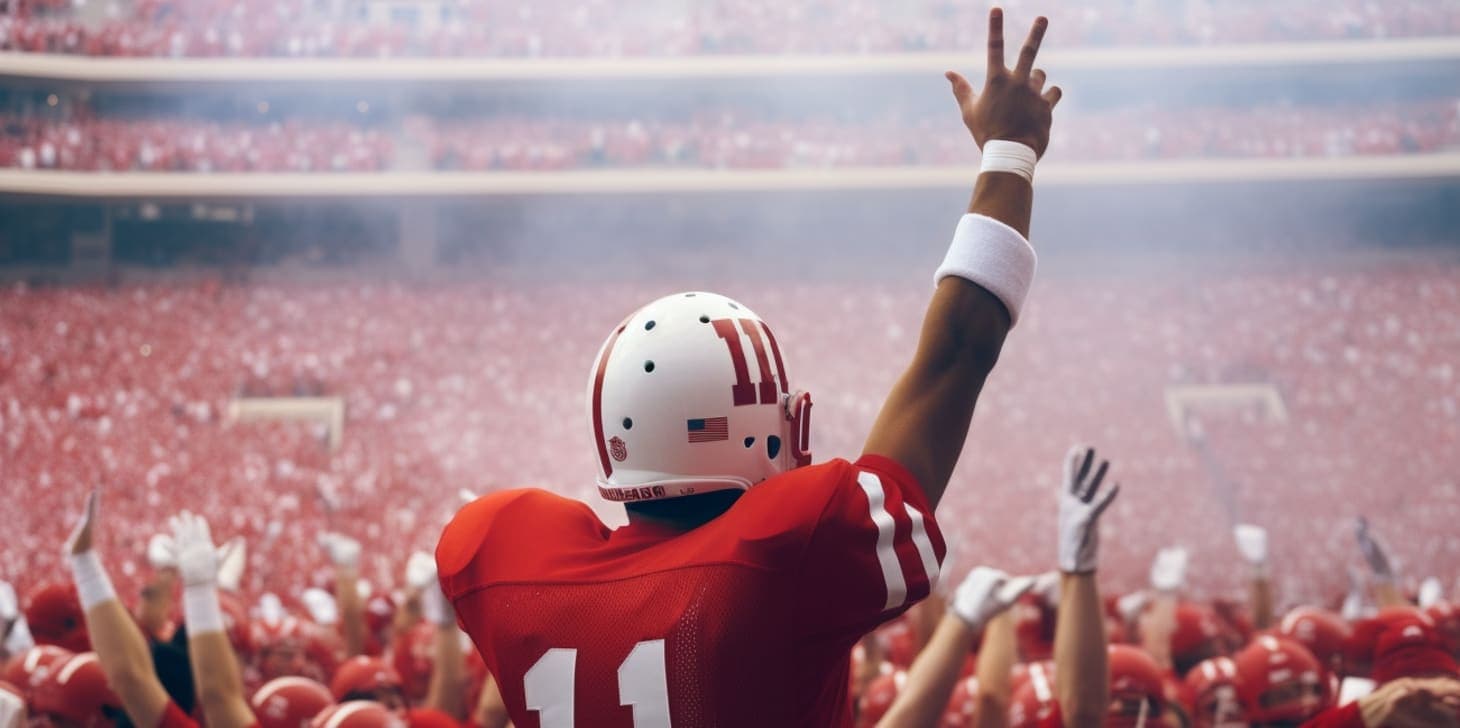 Watch NFL Like a Pro: 10 Ways to Enjoy Football
As the anticipation builds and the football season kicks off, NFL fans around the world eagerly seek ways to watch their favorite teams battle it out on the gridiron. Fortunately, there are numerous ways available to catch the excitement of NFL games. From traditional cable options to innovative streaming services, we explore 10 thrilling ways to watch NFL games and experience all the adrenaline.
10 ways to watch NFL games:
1. Immerse Yourself in Cable or Satellite TV
For fans who crave a classic viewing experience, cable or satellite TV subscriptions are a reliable choice. Networks like CBS, FOX, NBC, and ESPN broadcast live NFL games, bringing the action straight to your living room. Grab your favorite game-time snacks and settle into the comfort of your sofa as you cheer on your team.
2. Unleash the Power of NFL Game Pass
With NFL Game Pass, you can transform your viewing experience into an immersive journey. This official streaming service gives you access to NFL Network and NFL RedZone offering an extensive library of game replays and highlights. Relive the jaw-dropping moments and analyze the plays that make football a game of strategy and skill.
3. Rediscover the Simplicity of Over-the-Air Antenna
Don't overlook the beauty of simplicity. Invest in an over-the-air antenna to receive local broadcasts of NFL games on networks such as CBS, FOX, and NBC. Embrace the nostalgic charm of tuning in to free, high-definition channels and revel in the shared excitement with fellow fans.
4. Embrace the Era of Streaming Services
Streaming services have revolutionized the way we consume content, and NFL games are no exception. Platforms like Hulu + Live TV, YouTube TV, Sling TV, and fuboTV offer live TV packages that include networks broadcasting NFL games. Watch NFL games on your terms through streaming.
5. On-the-Go Action with Mobile Apps
Experience the thrill of live NFL games wherever you are by downloading the NFL App. This mobile app allows you to stream local and primetime games directly on your smartphone or tablet. Immerse yourself in the game, catch up on scores, and enjoy exhilarating highlights while on the move.
6. Dedicated enthusiasm with the NFL Network
Dedicated NFL enthusiasts will appreciate the comprehensive coverage provided by the NFL Network. Tune in to this specialized channel to watch NFL games, delve into expert analysis, and enjoy exclusive NFL content. Let the NFL Network become your go-to destination for all things football.
7. Dive into Prime Time with Amazon Prime Video
If you're an Amazon Prime member, you're in for a treat. Amazon Prime Video offers live streaming of Thursday Night Football games, allowing you to catch the thrilling action as the stars of the NFL clash under the primetime lights. Prepare to be captivated by every pass, tackle, and touchdown.
8. Unleash the Power of NFL Sunday Ticket
For avid fans craving the ultimate football experience, NFL Sunday Ticket is a game-changer. Available through DIRECTV, this service grants access to out-of-market NFL games on your TV or online. Enjoy the freedom to follow your favorite team, no matter where you live.
9. Join the Enthusiasm at Local Sports Bars or Restaurants
For a vibrant and spirited atmosphere, head to your nearest sports bar or restaurant. These establishments are a haven for die-hard NFL fans, providing the perfect setting to immerse yourself in the excitement of live games. Gather with fellow enthusiasts, revel in the energy of the crowd, and cheer on your team as you bask in the camaraderie that comes with being part of a passionate community.
LiveSportsonTV gives you all the ways to watch NFL games
With a multitude of options available, the quest to watch live NFL games has never been more exhilarating. From the convenience of cable or satellite TV to the flexibility of streaming services and mobile apps, each method offers a unique way to experience the thrill of football. Whether you prefer the comfort of your living room, the convenience of on-the-go streaming, or the electric atmosphere of sports bars, the choice is yours.
So, get ready to wear your team's colors, feel the rush of anticipation, and witness the triumphs and challenges that define the NFL. These 10 ways to watch NFL games live will ignite your passion for the sport and keep you engaged throughout the season. We give you all NFL Games Live on TV Today so you don't miss a second.
Author: Dan Anderson