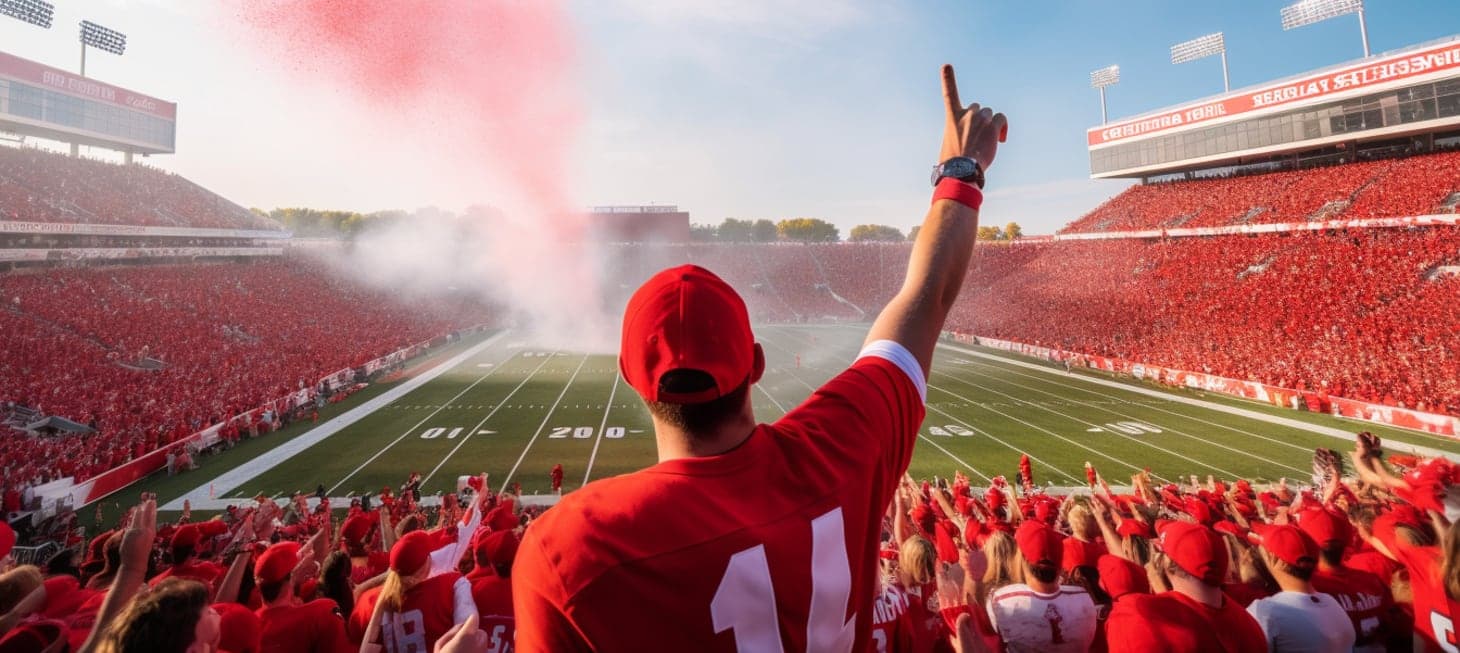 Watch NFL in VR: Virtual Reality Football Experience
Imagine watching your favorite NFL team play right in front of you, but with the added advantage of not leaving your home. Virtual reality (VR) technology has made it possible to bring the excitement of watching NFL games to your living room. In this article, we will explore several options to watch NFL in VR and discuss the benefits and drawbacks of each method. By the end of this comprehensive guide, you will be able to create your own virtual reality football experience.
---
The Future of NFL Viewing
The NFL has been exploring ways to incorporate VR technology into their broadcasts for the past few years. As VR headsets become more advanced and affordable, we can expect the NFL to continue investing in this technology to enhance the viewer experience. This means that the future of NFL viewing could very well be in VR.
VR Live Streaming
In recent years, the NFL has experimented with live streaming games in VR. These live streams are designed to give fans an immersive, 360-degree view of the action on the field. While there are still limitations to this technology, such as resolution and latency issues, it's an exciting glimpse into what the future may hold for watching NFL games in VR.
VR Highlights and Replays
Another way the NFL is incorporating VR is by offering 360-degree highlights and replays. These VR experiences allow fans to watch key moments from the game from multiple angles, giving them a unique perspective on the action. As VR technology continues to improve, we can expect these highlights and replays to become more detailed and immersive.
---
How to Watch NFL in VR: Current Options
While the future of NFL viewing in VR is promising, there are already several ways to enjoy virtual reality football today. Here are some of the most popular options:
Remote Desktop Into Your PC/Mac
One way to watch NFL games in VR is by using remote desktop applications like Immersed. These apps allow you to access your computer's screen in VR, making it possible to watch games through a web browser or streaming service like YouTube TV or Sunday Ticket.
To use this method, simply install a remote desktop app on your VR headset and computer and follow the setup instructions. Once your devices are connected, you can launch a web browser and access your preferred streaming service or website to watch the game.
Streaming Services and Websites
There are several streaming services and websites that offer access to NFL games. Some of these options include:
NFL Sunday Ticket: This service allows you to watch live, out-of-market NFL games every Sunday. While it's not free, it's a great way to catch all of the action if your favorite team isn't playing in your local area.
YouTube TV: With a YouTube TV subscription, you can watch live NFL games on your local channels and ESPN. This service is not free, but it does offer a wide variety of channels and features. Check out upcoming sports on YouTube TV here.
NFL Game Pass: This subscription service offers access to replays of every NFL game, as well as live audio broadcasts and other exclusive content.
VR Apps and Platforms
Several VR apps and platforms offer access to NFL games and content. Some of these options include:
NextVR: This VR platform has partnered with the NFL to offer live game highlights and replays in immersive 360- degree video. While not all games are available in VR, it's an excellent option for fans who want to get a taste of the VR football experience.
Fox Sports VR: Fox Sports occasionally offers live NFL games in VR through their app. To access the VR content, you'll need a compatible headset and a subscription to a cable or streaming service that carries Fox Sports.
---
The Pros and Cons of Watching NFL in VR
While watching NFL games in VR can be a unique and immersive experience, it's essential to consider the pros and cons before diving in.
Pros
Immersive Experience: Watching football in VR can provide a more immersive and engaging experience than watching on a traditional television screen. With a VR headset, you can feel like you're right in the stadium, surrounded by the action.
Multiple Viewing Angles: VR technology allows you to view the game from multiple angles, giving you a unique perspective on the action. This can help you better understand and appreciate the intricacies of the game.
Social Viewing: Some VR apps and platforms, like Immersed, allow you to invite friends to join you in a virtual viewing room. This can make watching NFL games a more social and interactive experience, even if you're physically far apart.
Cons
Resolution Issues: Current VR headsets like the Oculus Quest 2 may not offer the same high-resolution image quality as a traditional television screen. This can make it more challenging to see fine details, such as player numbers and on-screen graphics.
Limited Content Availability: Not all NFL games are available in VR, and the selection may vary depending on the platform or app you're using. This means you might not always be able to watch your favorite team in VR.
Cost: Some of the methods for watching NFL games in VR, such as remote desktop apps and streaming services, require a subscription or purchase. This can make watching football in VR more expensive than traditional viewing methods.
---
VR Headsets for Watching NFL Games
To watch NFL games in VR, you'll need a compatible VR headset. Here are some popular options to consider:
Oculus Quest 2: This all-in-one VR headset is a popular choice for watching NFL games in VR. Its wireless design and ease of use make it an attractive option for both beginners and experienced VR users.
PlayStation VR: If you already own a PlayStation 4 or PlayStation 5, the PlayStation VR headset is a cost-effective option for watching NFL games in VR. However, it's essential to note that not all VR apps and platforms are available on PlayStation VR.
HTC Vive: The HTC Vive is a high-end VR headset that offers excellent image quality and a wide range of compatible apps and platforms. While it's more expensive than some other options, it's a great choice for those looking for a premium VR experience.
---
Tips for Watching NFL in VR
To make the most of your VR football experience, consider the following tips:
Optimize Your Viewing Environment: Set up your VR headset and viewing area to minimize distractions and ensure a comfortable experience. This may include adjusting the lighting, seating, and audio settings.
Use High-Quality Streaming Services: To get the best possible image quality, use high-quality streaming services like NFL Sunday Ticket or YouTube TV. These services typically offer better resolution and fewer buffering issues than free streaming websites.
Experiment with Different Viewing Angles: Take advantage of the unique perspective offered by VR technology by experimenting with different viewing angles. This can help you better appreciate the game and discover new insights into the action.
---
Conclusion: Is Watching NFL in VR Worth It?
While the current resolution and content limitations make watching NFL games in VR less than perfect, the technology holds promise for the future. As VR headsets and streaming services continue to improve, it's likely that watching football in VR will become more accessible and enjoyable.
For now, experimenting with VR football can be a fun and novel way to enjoy the game. However, it may not yet be a complete replacement for traditional viewing methods. As the technology evolves, it will be exciting to see how the NFL and VR companies continue to enhance the virtual reality football experience.
Author: Dan Anderson