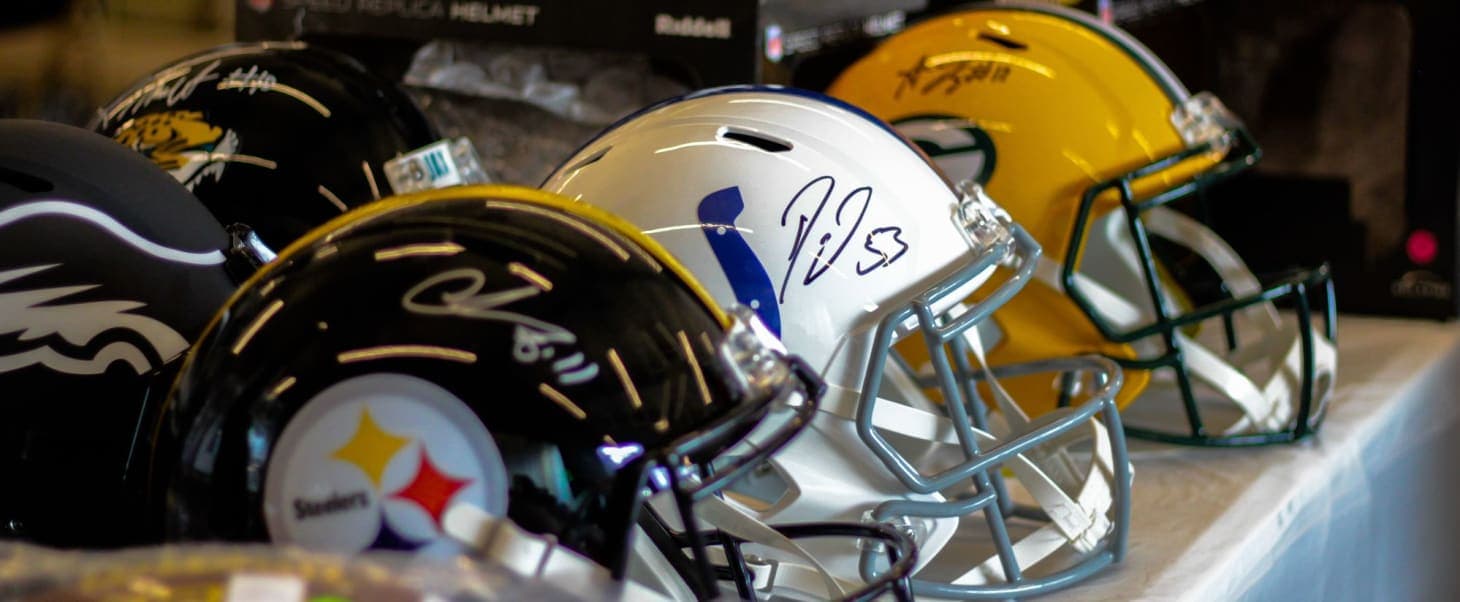 The Ultimate Guide to Watching NFL on Your Phone
The NFL has become a dominant force in American entertainment, with an astonishing 75 out of the 100 most watched TV broadcasts in 2021 being NFL games. As a result, the demand for mobile access to NFL games has skyrocketed, especially for those with busy schedules or who prefer to watch matches on the go. In this comprehensive guide, we will outline the various options available for watching NFL on your phone, so you never have to miss a game.
NFL+ on the NFL App
The NFL app, available for both Android and iOS users, has become the premier choice for live streaming NFL games on mobile devices. With the introduction of NFL+, fans now have access to a range of features and content, including:
● Live local regular season games (mobile phone or tablet only)
● Out-of-market preseason games
● Live audio for every game
● Game replays
● Sunday Night Football (mobile or tablet only)
● Monday Night Football (mobile or tablet only)
● Thursday Night Football (mobile or tablet only)
● NFL Playoff games (mobile or tablet only)
Signing Up for NFL+
To gain access to NFL+, simply download the NFL app and look for the "+" symbol at the bottom of the mobile navigation. From there, you can sign up for NFL+. While previous seasons offered much of this content for free, the NFL now charges a monthly fee for NFL+ access. Despite this, the platform remains a more cost-effective option compared to most live TV streaming services.
YouTube TV
YouTube TV is another popular choice for NFL fans, offering a comprehensive streaming service with an impressive mobile app. Although a subscription starts at $64.99 per month (excluding add-ons like the 4K package), the platform provides a range of innovative features that make it the best option for watching football on a mobile device.
Innovative Features
With YouTube TV's Stats View feature, subscribers can watch real-time statistics as they view any NFL game. Key Plays, another standout feature, allows users to watch games through highlights of the most important plays. This is perfect for catching up on a game you missed or reviewing recorded games on your DVR.
Fantasy Football Integration
For fantasy football enthusiasts, YouTube TV offers a unique feature called Fantasy View. Subscribers can link their NFL.com fantasy team to the YouTube TV app to follow fantasy scoring in real-time. This integration sets YouTube TV apart from its competitors and makes it an ideal choice for NFL fans who participate in fantasy leagues.
Paramount+
AFC fans should consider Paramount+ as a live TV streaming option for NFL action. For just $4.99 per month (Essentials Plan), subscribers gain access to all NFL games on CBS, including some playoff games and the Super Bowl when CBS holds the rights. The Paramount+ mobile app is available for both Android and iOS devices.
Free Streaming Options
Unfortunately, the amount of free NFL content available on mobile has decreased compared to previous seasons, with much of it now behind the NFL+ paywall. However, there are still some options for fans looking to live stream games for free.
Free Trials
Major streaming services like DIRECTV STREAM, YouTube TV, and fuboTV offer free trials ranging from 5 to 14 days. By taking advantage of these offers, you can temporarily gain access to live NFL games without spending a dime.
NFL Game Pass
NFL Game Pass is another option for fans who want to catch up on games they missed or rewatch their favorite matchups. While live games are not available on this platform, subscribers can watch full game replays, condensed games, and an extensive library of NFL content. The NFL Game Pass app is available for Android and iOS devices.
Verizon Customers
Verizon wireless customers may have access to NFL games through the Verizon-owned Yahoo Sports app. This app allows users to watch live local and primetime NFL games for free, but the specific content available may vary depending on your location and subscription. The Yahoo Sports app is available for Android and iOS devices.
WatchESPN App
The WatchESPN app allows subscribers with access to ESPN through their cable or streaming service to watch live NFL games and other ESPN content. This app is particularly useful for Monday Night Football and is available for Android and iOS devices.
Amazon Prime Video
Amazon Prime members can watch Thursday Night Football games through their Prime Video app at no additional cost. While this option only covers a specific portion of the NFL season, it can be a valuable addition for fans who already have an Amazon Prime subscription. The Prime Video app is available for Android and iOS devices.
In conclusion, there are numerous options for watching NFL games on your phone, each with its unique features and benefits. Whether you're a casual fan who wants to catch a game occasionally or a die-hard supporter who never misses a match, this guide should help you find the perfect solution for your mobile NFL viewing experience.
Author: Dan Anderson